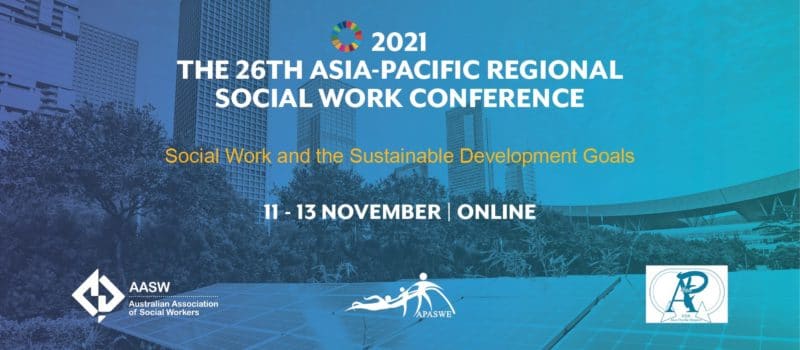 The Australian Association of Social Workers has recently made a decision for the 26th Asia-Pacific Regional Social Work Conference 2021 to be now held completely online (virtual).
This decision has been reached after careful deliberation by the AASW and joint partners on the risks of the current COVID-19 circumstances which are evolving on a daily basis. In order to provide a conference that is safe and accessible to all those in Australia and the Asia-Pacific region, a completely online (virtual) conference is the most sound decision at this point in time.
The AASW is now creating an action-packed three-day conference that will see 29 Asia-Pacific countries across ten time zones come together for conversation, learning and networking on the theme of Social Work and the Sustainable Development Goals.
Registrations will be opening soon.
Key Conference Information:
Date: Thursday 11 November – Saturday 13 November 2021
Location: Virtual (Online)
Theme: Social Work and the Sustainable Development Goals