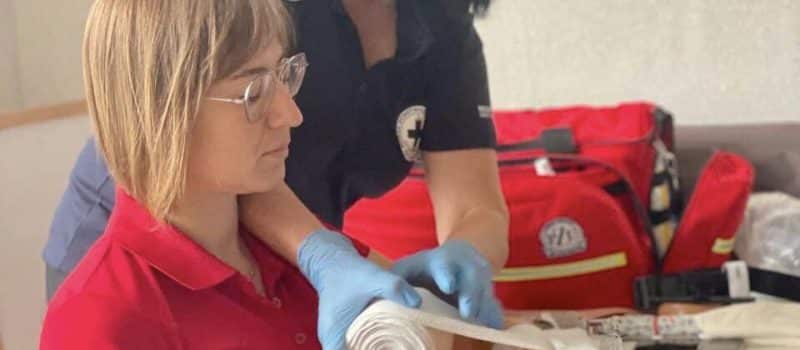 The Community Social Work Centre in Ukraine continues to organize and provide group counselling and training/support for internally displaced people who have relocated to the area. A second group process also took place today for people that want training on how to respond to accidents and manage war-related injuries. The call for this training come from many people as access to hospitals and medical staff has been significantly limited or absent since the beginning of the invasion.
The knowledge and skills of community first aiders have proven to be essential when people are in a range of dangers. These include being wounded from gunfire, injured in collapsed buildings, trapped in burning cars or affected by tear gas.
The Ukrainian public has asked the Community Social Work Centre to provide them with this knowledge as a part of their commitment to helping others. All the Centre's trainers are both certified and qualified and come from Kamianets-Podilskyi district.
All involved have sent a big hearty thanks to the Centre's coordinator and social workers.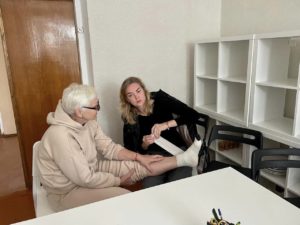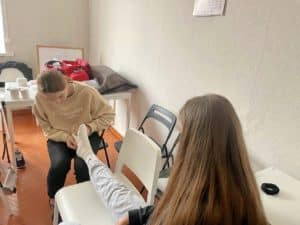 For more information, visit: https://www.ifsw.org/social-work-in-ukraine/