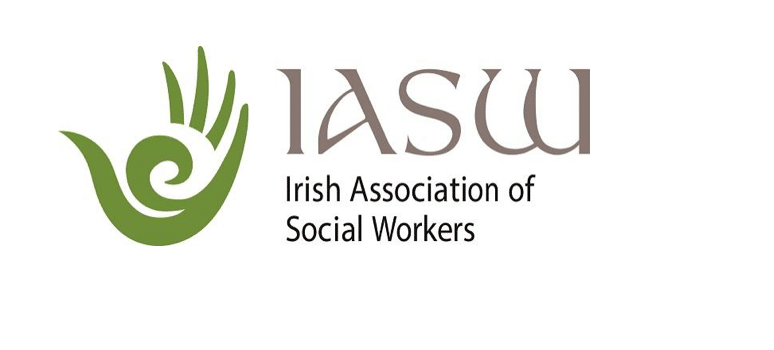 Press Release: Crisis in Ukraine highlights social and racial inequalities among ethnic minority groups fleeing for their lives from the warzone
The Irish Association of Social Workers (IASW) Anti-Racism Advisory Group and our social work colleagues in Ireland and around the world stand in awe and disbelief at the atrocities inflicted by Russian forces upon the people in Ukraine. The sight of what is being faced by those affected, including families being separated, is one that will particularly resonate with those who have come to live in Ireland and other EU countries, as a result of similar conflicts within their own regions, in different parts of the world.
The mass migration of Ukrainians and others living in that country to neighbouring EU countries, and the fear, loss and the uncertainty which is now their reality, should strike a chord with every human, no matter their race, colour or creed, and particularly anyone who has ever been forced to Bee their own home to escape tyranny and persecution.
IASW Chair, Vivian Geiran said: "We stand in solidarity with all of the people of Ukraine, however, reports from various news agencies showing young black people, including many students and young men, being prevented from leaving Ukraine and from entering neighbouring countries, is a very disturbing abuse of human rights and has no place in any progressive country, particularly any EU member state."
The IASW Anti-Racism Advisory Group and the wider Association raise our collective voice in solidarity with these men and women and against what are clear acts of prejudice and racism in the war zone. We call on the Irish Government, the EU and the authorities in Ukraine to condemn and eliminate racism and prejudice that can only further exacerbate the very real human tragedy that is unfolding; and ensure the people impacted can access unrestricted safe passage out of Ukraine.
In a recent statement on Russia's military aggression there, in the context of the appalling human and social costs, the International Federation of Social Workers (IFSW) have stated that: "Social work has responded over many decades to the human tragedies that follow war. The military aggression in Ukraine will result in death, destruction, more human rights abuses, large-scale refugee movements, and the traumatization of people." The IFSW went on to say that: "As part of the people's movement for global change, we are working with many international partners and communities to co-build a peaceful and sustainable world." As adverted to by the IFSW, the role of social work in addressing the dreadful impact of the war will be significant, not just in Ukraine, but more widely, as the full impact of the conflict is realised. IASW Chair Vivian Geiran added: "Racism has no part in any humane and proper response to the crisis caused by Russia's aggression in Ukraine and such racism must not be tolerated in any circumstances."
IASW Anti-Racism Advisory Group
Vivian Geiran, IASW Chairperson, IASW Office: 086 0241055