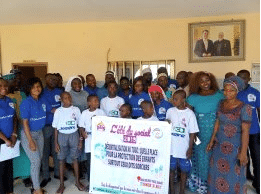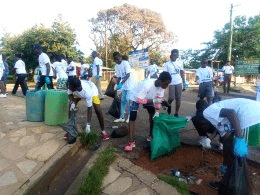 The Professional Association of Social Development (PDS-TOGO) has celebrated the II Social Summer last August 31st and September 1st. This year the event was celebrated under the theme: "Decentralization in Togo, what place for the protection of children especially those called wizards.
The Social summer is an annual event that brings together social actors in Togo. Social work participants and other social actors first sensitized the population of the city of Sokodé on the harmful impact of the rejection of plastics. An eco-jogging was done on a distance of 8 Km and allowed to collect 58 KG of bags that will be recycled.
After this sporting and ecological exercise, participants gathered in the conference room to discuss the theme. A local elected representative of locality and several resource persons of the city were present and contributed to define a roadmap so that eradicate violations of the rights of the children, in this case, those so-called wizards.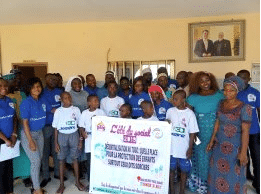 In other to enable the population to adopt a sustainable source of cooking and to avoid the felling of trees for the production of charcoal, PDS-TOGO with the support of its partner, has sold at a very low price gas kits to the population through a min fair. In two days 70 gas kits were sold. This financial mobilization strategy of civil society organizations was also attended by CREUSET-TOGO which also sold its farm juice produced in the center and the arthemesia a very effective weaving against malaria.
This second edition of the social summer ended on a note of satisfaction and the participants were given an appointment next year in the city of Kara for the third edition.