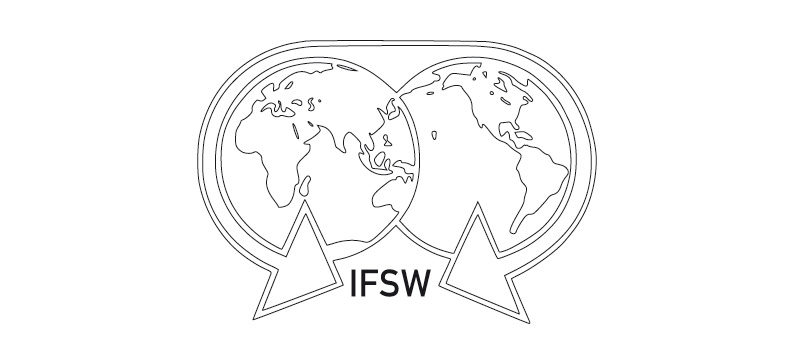 This week's escalation of conflict in Israel and Palestine highlights the failures in developing a step-by-step peace process based on trust, understanding and the acknowledgement that all people have rights.
IFSW stands on the right of all people and societies to live with self-determination, security and peace. We support the rights of Palestinians to form their own state and to live freely in their own democracy. We oppose the continued provocative actions of the Israel state in allowing settlements in the West Bank and the refusal to allow Gaza to build their own accessways to the rest of the world enabling trade and development. We support Israelis' to be able to live with peace and free from security concerns. We acknowledge there is significant pain for all the families involved where loved ones have been killed, wounded and traumatised.
IFSW has observed that this intergenerational conflict has resulted in widespread cultures of righteousness, entitlement and victimhood along with resilience and selfcare systems. These cultures often reinforce a unity within each side, but they fail to create the conditions to move towards peace.
As social workers who work in peacebuilding and conflict resolution throughout the world, we have learnt that leadership is required from within each side to establish new cultures based on a vision of everyone living with equal peace, security, freedoms, for this and future generations. Such leadership often comes from multiple levels, including politicians, civil society groups, communities and professions.  There are numerous examples when civil society, with the support of social workers, has been able to advance a new vision, positively impacting on the political processes and leading to peace. Such developments need to come from within the communities involved in the conflict, as attempts from international communities very often fail.
The continued cycle of violence, land grabbing, control, provocation and retaliation is likely to condemn the next generation to also live with war and tragedy. IFSW makes itself available for sharing lessons and providing support to local organisations that are working to build a peace process based on a vision of equality, freedom and peace.