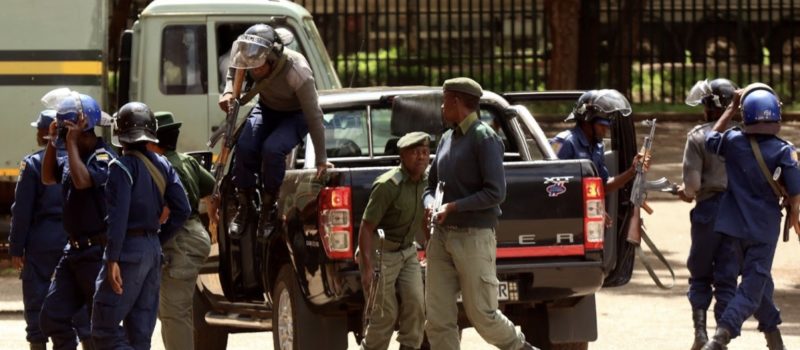 The crisis of human rights in Zimbabwe continues with the suppression of protests leading to widespread arrests, bloodshed and death. Commenting from Harare in Zimbabwe, Noel Muridzo, the IFSW Vice President and African Regional President said:
"Zimbabwe is in a crisis, and it is the people's human right to be able to protest and stand up for their right to a secure future. The government is shutting down any possibility of protest only makes the situation worse. It is also made worse by acts of violence shown by some protestors. Form a Zimbabwean social work perspective it is clear that all sides need to show respect to one another and the situation needs to move from conflict to dialogue. Dialogue across the whole country on its future."
The African Regional Vice President Joachim Mumba further added: "We have noted with great concern the heavy-handedness that the Zimbabwean Government has unleashed over the unarmed civilians. As social workers in the African region, we call upon the Zimbabwe government to immediately stop the senseless killings and arbitrary arrests of citizens and to allow citizens to protest peacefully without state police and military as a to silencing them. We consider that the reaction from Zimbabwe's citizens indicates that they have been bottling up frustrations over a long period and what the world is now witnessing is a tipping point. We, therefore, call on the Zimbabwean government to initiate a nationwide dialogue involving all key stakeholders and immediately restore internet connectivity to allow for free flow of information. All hindered communication is a breach of human rights and will undermine the needed processes of inclusion, dialogue and working together."
From Argentina, IFSW President Silvana Martinez also said, "Social workers throughout the world stand with the social workers and the people in Zimbabwe. IFSW Vice President Noel Muridzo's comments from the centre of the crisis show social work wisdom in action and the Federation wholeheartedly supports his stand".
Click here to See the IFSW Human Rights Commission statement on the situation in Zimbabwe.