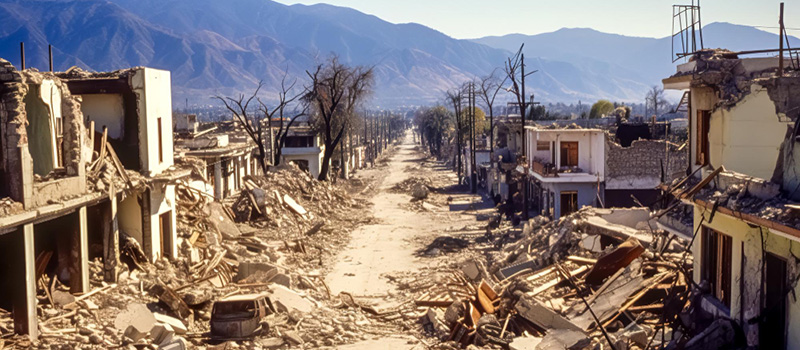 A major 6.3 magnitude earthquake hit the region of Herat located 120km (75 miles) east of the Iranian border with an estimated population of 1.9 million people on Saturday, 7th October 2023.
Massoud Ayoubi, President of Afghanistan Social Workers Organization narrates: "I am writing to provide a brief, yet crucial, update on the recent earthquake in Herat, Afghanistan. As of the latest reports, we tragically acknowledge the loss of 2,053 lives, with concerns that this number may continue to rise. Additionally, 9,240 individuals have sustained injuries, and the devastation has led to the destruction of over 500 homes. In response to this dire situation, the ASO team is swiftly mobilizing to extend our support and assistance to those affected. We invite you to join us in this endeavour. Your contributions, whether through financial donations, spreading awareness, or volunteering, are invaluable. Together, we stand in solidarity with the resilient people of Herat during these challenging times."
During this moment, we, members together in IFSW, send our sincere condolences to the grieving families and affected communities. The Federation is deeply saddened by the unimaginable toll caused by the earthquake. The social work community is shocked and deeply pained by yet another disaster, as changes to the planet we share, erupts with pain reminding us of the fragility of life itself; this in the week where we have focused on the co-evolution and sustainability of our habitat. It draws our attention to what we have to do together to co-design and co-build a balanced eco-social world for future generations.
Joachim C. Mumba, IFSW President, said: "We stand in solidarity with our Social Work colleagues in Afghanistan as they endeavour to render help to victims and their communities, in these desperate times. Social workers play a critical role in responding to disasters, working in multidisciplinary teams with local communities providing practical and emotional support in the immediate crisis. But the work will continue long after the media coverage moves on, in co-designing longer-term recovery interventions."