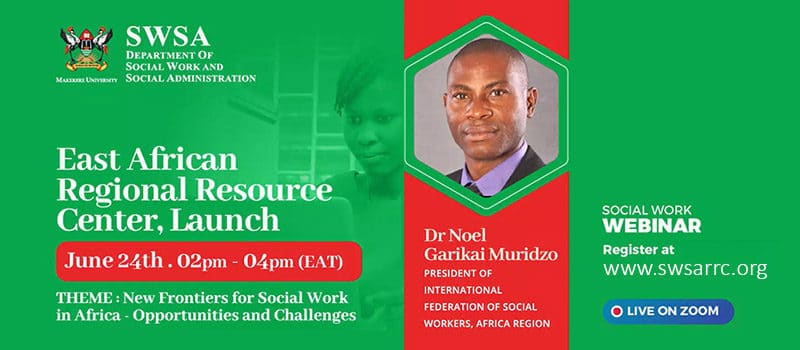 The Department of Social Work and Social Administration at Makerere University, the International Association of Schools of Social Work (IASSW) and IFSW Africa Region are pleased to announce the launch of the East African Regional Resource Center.
This will be marked by a Webinar on the theme of "New Frontiers for Social Work Education in Africa: Challenges and Prospects".
Dr Noel Muridzo, Regional President IFSW Africa, commented: "The establishment of a Social Work Resource Center at Makerere University is an important milestone in the profession".
Date and time: June 24 2021  |  2pm – 4pm (EAT)
Please register here: www.swsarrc.org