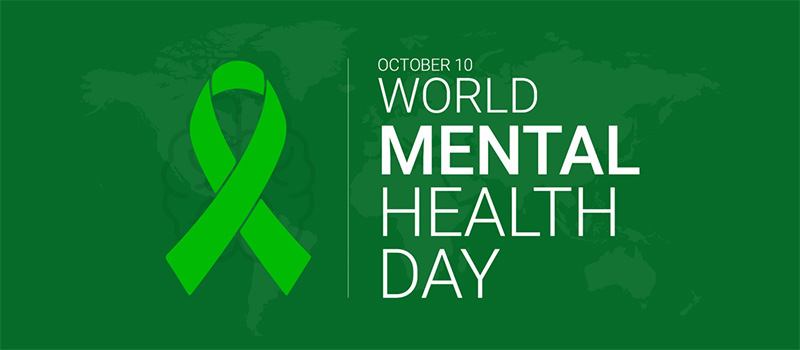 On this World Mental Health Day, we stand united in our commitment to advancing mental well-being and ensuring that everyone, regardless of their circumstances, has access to mental health services. It is an opportune time to acknowledge and highlight the indispensable role that social workers play in fostering healthy communities and individuals. The role of social workers in mental health is paramount, and their contributions are integral to the comprehensive approach required to address mental health concerns.
Joachim Mumba, IFSW President, commented "Social workers operate at the intersection of individual well-being and societal health, functioning as essential mediators in navigating the complexities of mental health. By providing support, resources, and interventions, social workers empower individuals to overcome mental health challenges and work towards optimal well-being. Their nuanced understanding of social systems, human behaviour, and their empathetic approach enables them to devise strategies that are culturally sensitive, inclusive, and equitable, ensuring that the needs of diverse populations are met".
As we emphasise the collective commitment to mental well-being and accessibility of services for all, it is crucial to link our endeavours with this year's theme, 'Mental health is a universal human right'. The very ethos of this theme aligns with the mission of social workers worldwide. To deem mental health as a universal human right is to affirm that every individual, irrespective of their background, is entitled to mental well-being and access to necessary services. The centrality of this theme underscores that addressing mental health is not merely an act of benevolence but a fundamental obligation to humanity.
Priska Fleischlin, IFSW United Nations Global Commissioner, explained, "Just as we advocate for the rights to life, education, and freedom, the right to mental health is equally non-negotiable. Every individual is inherently deserving of a life with dignity, respect, and emotional equilibrium. Recognising mental health as a universal right is the first step in fostering societies where individuals thrive not just physically, but also emotionally and mentally."
Social workers are instrumental in diminishing the stigma associated with mental health. They create safe spaces where individuals feel valued, heard, and understood, fostering an environment conducive to healing and recovery. They also work tirelessly to advocate for policy changes and resource allocation that prioritises mental health, thereby contributing to the development of resilient and inclusive communities.
Moreover, social workers engage in preventive and educational endeavours to promote mental well-being and raise awareness about the importance of mental health. They are crucial advocates for social justice, human rights, and equal access to mental health services, emphasising the importance of addressing social determinants of health such as poverty, inequality, and discrimination, which impact mental well-being.
On this World Mental Health Day, let us appreciate and support the relentless efforts of social workers working with multi-disciplinary teams around the globe. Let's acknowledge their commitment to a world where mental health is valued, the rights of individuals are upheld, and where everyone has access to the support and care they require. It is through collective efforts, reinforced collaboration, and shared vision that we can surmount mental health challenges and pave the way for a mentally healthier world.
Let this day be a reminder to all of us of the importance of mental well-being, the need for compassion, and the crucial role of social workers in building a healthier, more equitable, and inclusive world.