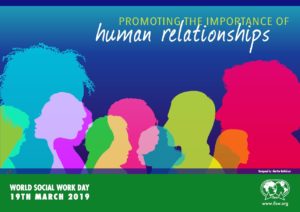 The World Social Work Day poster for 2019 is now available.
IFSW President Silvana Martinez invites social workers and organisational partners to co-brand the poster and send language translations to be displayed on the IFSW website. Dr Martinez said:
World social work day and our joint actions are not only a demonstration of the profession's unity, it is also an example of our influence in working towards a social justice world.
Click here to download the poster and for information on submitting translations.