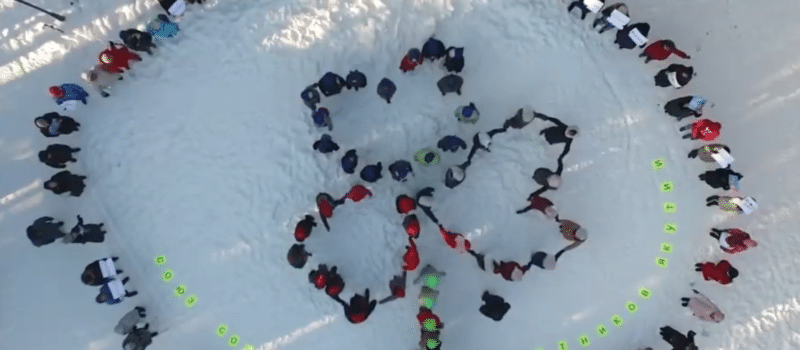 About Yakutia
The Sakha Republic (Yakutia) is in the north-eastern part of the Eurasian continent and is the largest region of the Russian Federation. The total area of the continental and island territory of Yakutia is 3,1 mln km². Over 40% of its territory is above the Arctic Circle. There are three time zones within its borders. Transversally, Yakutia's length is 2500 km, longitudinally – 2000 km. The temperatures in the winter -50-60 C. In the summer – plus 25 C.
At the moment Yakutia had 39 institutions in quarantine for 28 days.
About the DAY OF SOCIAL WORKERS
More than 200 social workers from Russia was joining a webinar celebration! The online event was organized by Antonina Daskina, President of Russian Union of Social Workers and Social Pedagogues.
Congratulation Antonina for such inspiring event.
Ana Radulescu – President of IFW Europe joined the event and congratulated all social workers for their everyday work:
"On behalf of social workers in Europe I send our congratulations to all social workers in Russia. A day when we can show the impact of social workers on the resilience and development of communities. Is great to be in contact today when traveling is not possible. It was my plan to be in YAKUTYA these days and learn about the work of social workers. Today, in Europe social workers intervention is consider essential to people in this difficult time. Our role as social workers is to bring attention to the long-term social solutions. This crisis is no exception. We have passed some challenges, and more are ahead. It is very important to be in contact with each other and IFSW Europe is such a platform. Congratulations on this day. I wish you all success, prosperity and health".
Antonina Dashkina
"My dear friends, friends. We planned to be with you, but it didn't work out. In the face of this pandemic, we demonstrated our strength, our friendship and our solidarity."
Hereby are some of the words of people attending the online celebrations event:
Despite the fact that this is a difficult time with the coronavirus pandemic, we are celebrating the great victory day. The law on war children has been passed, various measures have been taken to reduce the level of poverty and improve the standard of living. Once again, happy holidays!" (Vladimir Chichiginarov)
The Chairman of the Standing Committee on Health, Social Protection, Labor and Employment of the State Assembly of Il Tumen Vladimir Ilić Chichiginarov
"Please accept my most sincere congratulations on social worker's day. You are representatives of the most humane profession in the world. The workers of social protection of the population work closely with the people. Working in the social sphere requires certain qualities of a person. The lives of many residents depend on social workers. You are distinguished by selflessness and a high sense of responsibility. Be happy, healthy and successful in your work" (The Chairman of the Yakut City Duma, Albert Semenov)
"Dear colleagues, dear Natalia Nikolaevna, I congratulate you on your professional day. It is unusual that today we celebrate this day in the video conference mode. In this difficult time of the coronavirus pandemic, you are on the front line, and you are sparing no effort and health to help our wards. Thanks to your service, people can tolerate this isolation without any problems. I wish you good luck and success in your hard work" (Nikolay Vasilyev)
"I am very happy to see you, Antonina, Natalia Nikolaevna, and Elena Alexandrovna, our Minister. Every year we have congratulated you in our great hall. But today we congratulate you in a different mode. You have always stood guard over the social service and helped our citizens. We hope that in the future we will meet in person and embrace without masks or gloves. Happiness and success" (Evdokiya Evsikova, First Deputy Chairman of the Yakut city Duma)
.
Congratulations Antonina Nikolaevna, Natalia Nikolaevna and dear colleagues! I wish you health, take care of yourself and keep yourself in self-isolation. Success in your noble but difficult work" (Director of the state institution "Republic rehabilitation center for disabled and veterans» Yuri Pavlov)
Once again, we sincerely congratulate all our colleagues on their professional holiday! We wish you health, success in work, creative and professional growth, well-being in your families, vitality, joy and all the best!