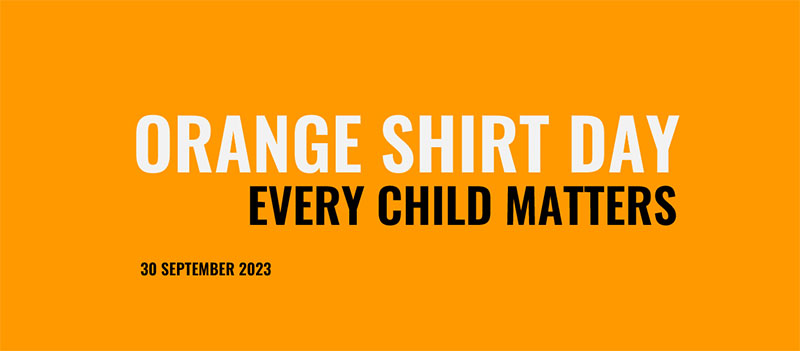 Indigenous Peoples around the world remain distinct from surrounding settler societies despite attempts at forced assimilation. In many contexts, a primary mechanism of forced assimilation was removal of children from their families and communities and placement in residential schools (also known as boarding schools), often great distances from Indigenous communities. While today non-compulsory residential schools are an educational option that families (both Indigenous and non-Indigenous) can chose, this statement highlights the wide-spread forced disruption of Indigenous families mandated by government policies.
At times, social workers were involved in disrupting Indigenous families and taking children away to residential schools. All social workers need to know about the impact that residential schools had on generations of Indigenous people around the world, including an on-going legacy of intergenerational trauma keenly felt by many. We must integrate this awareness into our work on both individual and policy levels if we are to adequately assist Indigenous people and communities.
September 30th is recognized in Canada and parts of the United States as a day of remembrance and healing for those affected by the residential schools including survivors, families, and children who died in the schools. This remembrance is referred to as Orange Shirt Day or known by the activist movement Every Child Matters. Schools were implemented well beyond North America, yet in many places limited data on their impact is available. The Indigenous Commission of the International Federation of Social Workers offers this brief overview of residential schools along with additional resources so all social workers can understand the on-going impact of assimilationist policies, be better prepared to assist Indigenous clients, and challenge structures and policies that continue to harm Indigenous Peoples.
An Overview of Indigenous Residential Schools
Residential schools were a primary strategy for colonization. In the United States, as blatant warfare against Indigenous Peoples came to an end, a campaign of cultural destruction took its place. Children were taken from their families and placed in residential schools designed to replace their cultures and socialize them into settler religions and values. It was thought that if Indigenous children were no longer allowed to speak their languages, practice their spiritual traditions, or maintain regular contact with family members they could be assimilated, thus ending Indigenous Peoples as distinct entities separate from settler societies. This US policy used the slogan Kill the Indian, Save the Man.
There are similarities and differences across and within regional contexts in the experiences of Indigenous people who attended these schools. Common hallmarks of these systematic removals include loss of language, culture, family connections, and intergenerational trauma. Although forced attendance at residential schools no longer exists in most contexts, these schools created an intergenerational legacy of trauma for many survivors and their descendants. While a comprehensive accounting is beyond the scope of this statement, below are descriptions of the impact of residential schools from some regions.
Regional Examples
In Australia, colonization has left Indigenous communities with significant intergenerational trauma, due in part to the systematic removal of Aboriginal and Torres Strait Islander children from their families. It is estimated that between 1 in 10, possibly as many as 1 in 3, Indigenous children were removed from their families and communities between 1910 and the 1970s. These children were taken by the police; from their homes or on their way to school and put into institutions, fostered or adopted out to non-Indigenous families.  Many children suffered harsh, degrading treatment including sexual abuse and were frequently indoctrinated to believe Aboriginal and Torres Strait Islander people were inferior.
Likewise, in northern Europe Sámi reindeer herding families were forced to send their children to boarding schools. These schools were mostly far away from the children's homes. Children were not allowed to go home until the summer holidays. The boarding schools were usually tough for the children, with cold rooms, and punishments if they did anything that they were not allowed to do, such as try to flee and run home to their parents.
In many African countries boarding schools were introduced by Christian missionaries during the colonial period with the primary purpose of converting Africans to Christianity. Boarding schools were created to isolate local children from their parents and communities. Many Africans were considered pagan, thus boarding schools were deliberately placed in distant areas where children would have very little interaction with their communities. Children were removed from their native lifestyles and languages, fully submerged in English, French or Portuguese (depending on the language of the colonizer), Christianity, and Western culture. Initially a colonial endeavour, boarding schools continue to exist in Africa.  Christian churches still own many schools or provide support to private and government schools. These schools are voluntary, require payments from families, and are sometimes considered a quality education, although isolation from families and communities is still of concern to some.
Conditions at Indigenous Residential Schools
Residential schools, as they were implemented in North America, Northern Europe, and Australia, were typically harsh institutions run according to military models. In the United States and Canada, when children were taken to residential schools they were stripped of their clothes, had their hair cut off, and were issued uniforms. The phrase Orange Shirt Day is taken from the experiences of a six-year-old child who in 1973 was taken to a residential school and forced to relinquish their prized new shirt. In Canada, Orange Shirt Day is officially known as a National Day of Truth and Reconcilliation.
Separation from families, communities, and cultures was painful for children and those left behind. Sometimes siblings in the same school were not allowed any contact with each other. Visits from families were sometimes allowed and other times prohibited. While some children were allowed home visits, these were infrequent. During school breaks, children were often sent to live with settler families and learn skills as laborers and domestic servants.
Physical discipline was common in residential schools, as was physical, emotional, and sexual abuse. The treatment that children experienced often left them feeling degraded and worthless, feelings they carried with them throughout their lives. Patterns of violence that began in residential schools were incorporated in learned behaviors and intergenerational cycles of violence that continue in Indigenous communities today. It was not uncommon for children to die while at school, sometimes from violence, other times from diseases that ran rampant in close quarters and often unsanitary conditions. Many schools have cemeteries. Others buried children's bodies in unmarked graves. When children did not return from school, sometimes families never knew what happened.
The United States ran or supported at least 408 residential schools for Indigenous children between 1819 and 1969. Although a few off-reservation schools still exist, they are no longer forced or implemented with the brutality of their infamous predecessors. The last of Canada's 139 residential schools closed in 1998. Federal policies of child removal and assimilation have left an intergenerational legacy of trauma. Children raised in institutions, rather than within families and communities, often raise their own children with the violence they experienced and the shame they internalized and often tried to cover up with alcohol and other addictive substances. The impact of the residential schools is so massive that it is the centerpiece of the truth and reconciliation process between Indigenous Peoples and Canada.
Commemoration and Healing
Acknowledgement is a key component of healing. In 2022, the United States government released an investigative report on the boarding schools, acknowledging the federal policy of separating Indigenous children from their families and communities was a deliberate attempt to destroy Indigenous cultures and foster territorial dispossession. This report was followed by a year-long Road to Healing tour as the first-ever Native American Secretary of the Interior (a high-level position in the federal government) has taken the lead on both publicizing facts and initiating healing.
Canada has done more than most nations to recognize the damage and on-going legacy of residential schools and to promote healing. Orange Shirt Day and the Every Child Matters movement raise visibility of the impact of residential schools. Educational materials are widely available, marches take place across the country, and the visibility of large numbers of activists wearing orange shirts at commemorative events draws the attention of many on-lookers who become curious to learn more. On Orange Shirt Day the famous tourist attraction Niagara Falls on the border between Canada and the United States is illuminated orange as marchers on the US side carry banners and sing honor songs for the children who died or were changed forever and the families and communities that still suffer from this legacy. Highly visible events like this raise awareness around the world.
In Australia, Stolen Generations is the phrase used to acknowledge the massive alienation of Indigenous children from their families and communities. In 2008, the Australian government issued an apology, recognizing the historical and on-going harm done by the federal policy of forced removal of Aboriginal and Torres Strait Islander children from their families and communities. National Sorry Day now takes place annually on May 26 to commemorate what happened and promote healing. Since 2009, Australian Parliament has issued annual Closing the Gap reports, measuring health, education, and employment outcomes for Aboriginal and Torres Strait Islander people.
A Call for Social Workers
Disproportionate placement of Indigenous children in foster care or non-Indigenous adoptions increased as forced placements in residential schools diminished. Social workers must understand the role our profession has played and, in many locations, continues to play, in alienation of Indigenous children from their families, communities, and cultures.
We must understand the impact that residential schools had on the children who attended as well as their families and communities. As a profession heavily involved in child welfare, mental health, and addiction services we must understand how the history of Indigenous family disruption that began with specific laws and policies of settler states has led contemporary Indigenous people to be disproportionately impacted by social and health disparities and involved in contemporary social service and criminal justice systems.
As a profession skilled on both micro and macro levels we must hold ourselves accountable as knowledgeable clinicians, community organizers, and policy developers. Understanding the impact of residential schools is essential to competently fulfilling our roles. Social workers must understand how residential schools were implemented in their regional contexts and the on-going impact they have on the Indigenous clients they serve. Below are some resources to learn more.
Resources
The Healing Foundation is a national Aboriginal and Torres Strait Islander organisation that provides a platform to amplify the voices and lived experience of Stolen Generations survivors and their families. https://healingfoundation.org.au/
Information on the truth and reconciliation process in Canada: https://www.rcaanc-cirnac.gc.ca/eng/1450124405592/1529106060525
Information on the federal investigation into residential schools in the United States: https://www.doi.gov/pressreleases/department-interior-releases-investigative-report-outlines-next-steps-federal-indian
Information on the experience of the Sámi: Ruong, I. (1982). The Sámi in History and the Present Times. [Samerna i historien och nutiden.] Stockholm: Albert Bonniers Publishing House.