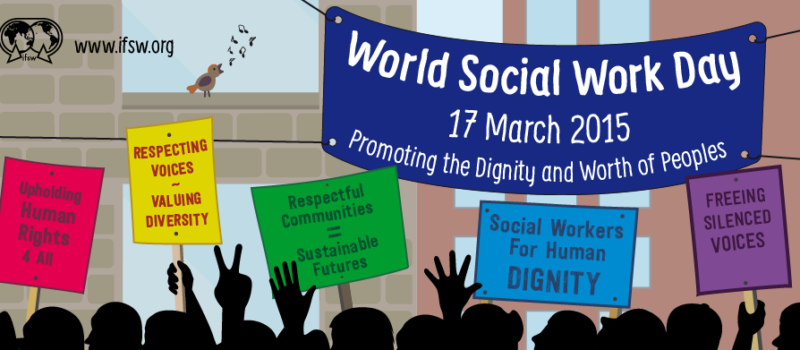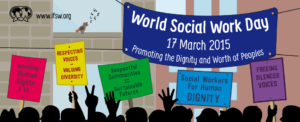 We are fast approaching World Social Work Day: 17th March 2015
There are many events being organised under the joint banner 'Promoting the Dignity and Worth of Peoples'. On this link you will find the official events being planned at the United Nations as well as information about the upcoming conferences in 2015.
Please send IFSW information about your World Social Work Day event and plans and we will include this information on the website for your colleagues in the rest of the world to know about.
To learn more about World Social Work day and to download the poster in other languages click here.
Send the information to: