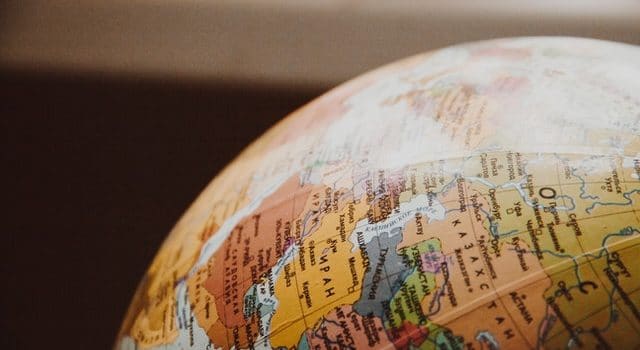 IFSW and partner organisations have launched a global strategy to advance social work education. This follows the updating of the Global Stands for Social Work Education and Training that were endorsed last July resulting in a worldwide minimum set of standards. The campaign to build minimum standards formally commenced in 2018 when IFSW established an Interim Education Commission as a result of a number of IFSW member organisations stating that people working in social work education needed a global policy that could be used as an advocacy tool for improving education in their countries. After extensive consultation, a new set of global standards were released in 2020 and the IFSW Education Commission was endorsed as a permeant structure to support the implementation of the new standards.
The Chair of the IFSW Education Commission, Professors Vasilios Ioakimidis commented, "The release of the Global Standards and the subsequent Implementation Plan mark a historic milestone in the process of supporting and advancing social work education globally. The new standards provide a crucial opportunity for the global social work community to work collaboratively towards fostering new ideas and encouraging practice that lifts the baseline of social work education. Principles of social justice, human rights and decolonisation are at the heart of this process; as is the need for bridging the gap between education/ research and practice. Our commission will be working closely with multiple partners and educational networks in order to support and encourage the transition to the new standards".
IFSW President Silvana Martinez said, "IFSW is very pleased that we have been able to respond to the calls from social workers, educators, students and communities who want systems in place that ensure social work graduates have the right foundations to prepare them for their work. Education and training institutions that want to meet the standards will now have to ensure that supervised practice placements are in place and that students have the experience of working partnership with service users and communities as well as knowledge of the profession´s policies and the obligations of being a professional. In some countries we have some way to go before the implementation can take full effect and it will require advocacy from all concerned to make implement these basic requirements".
The IFSW Education Commission comprises regional commissioners that can support people wanting to advance these standards in their local contexts. The International Association of Schools of Social Work that has co-endorsed the standards can also be contacted here.
Rory Truell, IFSW Secretary-General said, "The formation of the IFSW Education Commission has been a complex task and at time times controversial. Social work education across the world is uneven and historically has lacked the support of being able to work together with the national associations and communities to develop meaningful and consequential frameworks that lift the base-floor of social work across the globe. Bringing together these historically divided perspectives into an agreed policy and framework has been a major step forward for social work and for all communities that need strong and competently trained social professionals. The broad range of partners deserve full accolades. It is a demonstration of the profession´s ability in overcoming silos and a concrete commitment to supporting inclusive social transformation."
Link to the 2020 Global Standards of Education English (with automatic translation options)/  Spanish PDF