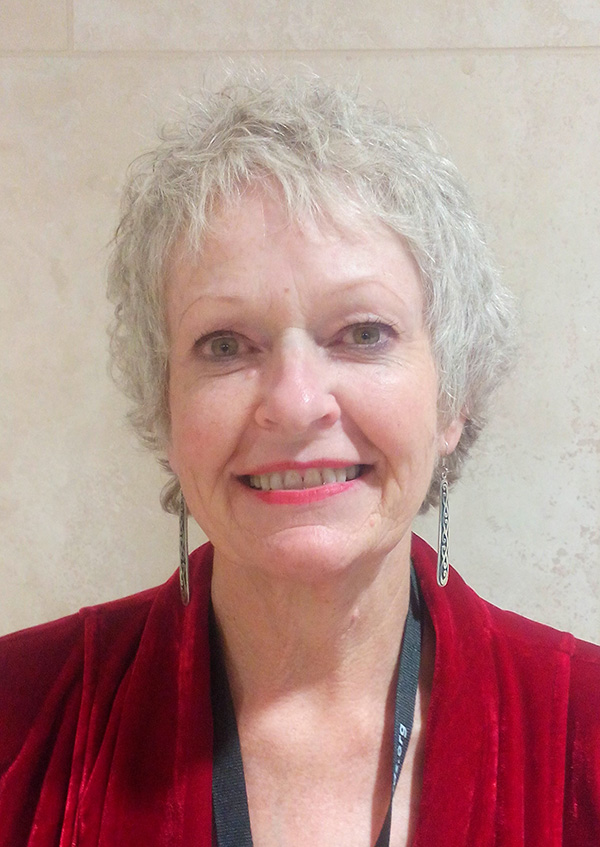 It is now a few months since our IFSW General Meetings in Dublin and time for connecting with you all. In Dublin it was a great honour and a real pleasure to take up the role of Regional President of the Asia Pacific Region, following in the wonderful footsteps of Dr Mariko Kimura. Firstly I would like to take this opportunity to once again acknowledge the huge amount of work she did for our region – some of it publically but lots more behind the scenes in her own time. Mariko a big thank you and a special appreciation from me for your willingness to continue supporting us all as our immediate past president.
By way of a very brief introduction to you all, my social work career in New Zealand has spanned statutory, voluntary, health and NGO as well as fieldwork education and supervision. Much of my practice has been in women's and mental health and more recently I have been very involved in disaster response and recovery work. Over the years I have assumed leadership roles in my workplace but all from a social work practitioner perspective.
Alongside my paid work I have been an active board member of the ANZASW carrying roles from Secretary to National President in a voluntary capacity. It was whilst I was the National President in 2003 that I had my first involvement in IFSW and have very much valued the links and work of the Federation Internationally and regionally. My initial involvement with IFSW Asia Pacific was as the Regional Secretary before being elected as Vice President Asia Pacific Region from 2014 to July of this year when I was elected as Regional President of the Asia Pacific region.
I am very much looking forward to strengthening my relationships with you all over the coming term of office.
Indonesia
Our region has continued to experience a number of natural disasters and I am especially mindful of our colleagues in Indonesia who are working with those devastated by the earthquake and tsunami that devastated parts of the island of Sulawesi last month. On behalf of us all I extend our sympathies to those who have lost loved ones and acknowledge the losses also of the many facilities places of significance as a result of this disaster. We send our thoughts to our social work colleagues and the many challenges they will face in the months and years ahead, as they work alongside others to rebuild these communities and support the residents with their psychosocial recovery. Social workers across our region have built much experience of dealing with such events and offer our support in whatever way this may be possible.
Elections for Vice President
Following my election as Regional President, the position of Vice-President became vacant. As you are aware the process calling for nominations for this position has now been completed and I am delighted that we have three candidates for this position – Irene Leung from Hong Kong, Hassan Mousavi Chelak from Iran and Sriganesh M V from India. Please ensure you use your membership of our region to cast your vote which needs to be completed before 9 November 2018. I am very much looking forward to jointly working with the successful candidate to represent us internationally and to continue to strengthen our great Asia Pacific Region.
For more information, profiles, and official nomination documents click here>>
Or visit this section of The IFSW website: https://www.ifsw.org/nominations-for-the-asia-pacific-regional-regional-vice-president-2018-2020/
2019 Asia-Pacific Regional Social Work Conference
The Joint IFSW Asia Pacific and APASWE 2019 Asia-Pacific Regional Social Work Conference will be held in Bangalore on the 18th to 20th September, India next year with the theme of Social Work Partnerships Towards an Equal Society'. I congratulate the hosts and sponsors of this event for all the work and planning that has been done so far and am very much looking forward to participating in the Conference. Our regional Conferences are the major opportunity every 2 years for us as a profession to get together and share, learn and participate in professional development. It helps to strengthen our regional connections and support us all in the work we do across the region. Please mark the dates in your calendar and start planning your attendance at this event. More information can be found on this website https://apswc2019.com/
This conference will be preceded by a pre-Conference Workshop on 17th September 2019. The topic for this is "Indigeneity in Asia and Pacific Social Work" and will provide an opportunity to learn more on this important field in our region.
Administrative Assistance
I am delighted to advise that Sonja Nissen from the ANZASW office is picking up the portfolio previously held by Viktor Virag to support the President's Office. I again acknowledge the great work that Viktor has done and look forward to working with Sonja in this role. Sonja can be contacted at and is able to load information and news from our members onto the Asia Pacific page of the IFSW website and update the Facebook page. She is also be able distribute any notices across the region to our members and is currently working to update our contacts and make sure we have a current email address for all our members.
Please feel welcome to contact myself or Sonja if you have any queries.
Ngā Mihi,
Rose Henderson
Regional President