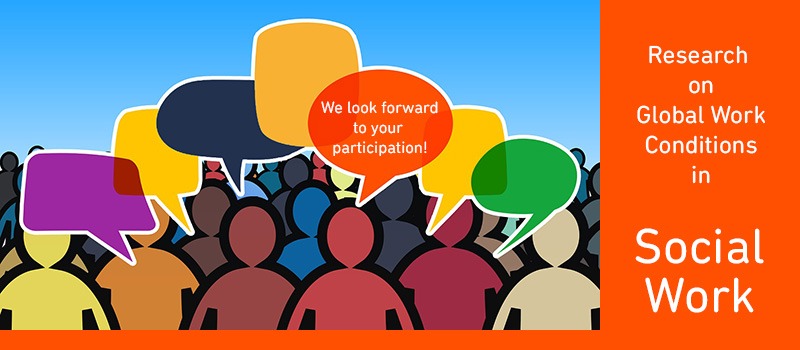 The International Federation of Social Workers calls on social workers to contribute to the first-ever global research project on the working conditions of social workers.
The aim of this research is to create a global understanding of the realities of the working conditions of social workers. This will be used as a resource for advocating and campaigning for better recognition and conditions for social work professionals, which are essential for developing quality services with communities.
Launching the research, IFSW President Silvana Martinez said, 'It is well known that the working conditions of social workers fall well below the standard expected for such high quality, professional work that is essential to all societies. IFSW has initiated this research partnership to provide evidence to support a global campaign to correct this injustice. I call on all social workers around the world to share their experience and support this campaign'.
To learn more about the research, visit the website which includes links to the online questionnaire in several languages.
The research is being undertaken in a partnership between IFSW and Bath Spa University Centre for Health and Cognition (in association with Ulster University Social Work Department). The first report will be published in 2020 and launched at the global social work conference in Calgary, Canada in July 2020.
The research team is being headed by:
Dr David N Jones, IFSW Past President, who drew the partnership together and chairs the research steering group.
Dr Jermaine M Ravalier of Bath Spa University, who has undertaken two major workforce surveys in association with the British Association of Social Workers (BASW) and the Social Workers Union (SWU) in the United Kingdom.
Dr Rory Truell, IFSW Secretary-General.
Drs Silvana Martinez, IFSW President.
Ruth Allen, Chief Executive of the British Association of Social Workers.
John McGowan General Secretary of the Social Workers Union (UK).