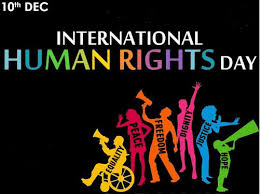 The IFSW Human Rights Commission takes this opportunity to acknowledge the global efforts to support Human Rights. This includes significant contributions from social workers acting as volunteers, in governments, agencies, NGOs, private practice, in social movements, and in communities to advance the rights and dignity of all people. The Commission also recognizes that the impacts of global climate change threaten human rights around the world.
In the last ten years, this work has been facilitated worldwide through the Global Agenda for Social Work and Social Development. This strategy was launched in 2010 when social workers and partners committed to advocacy for:
Promoting Social and Economic Equality
Promoting the Dignity and Worth of peoples
Promoting Community and Environment Justice
Promoting the Importance of Human Relationships
Each of these themes has been advanced at the national, regional and global levels involving social workers, community members and people that use social services. The results of these actions have led directly to the realisation of people's rights, increasing their standards of living, quality of life and have acted as an inspiration for others.
The IFSW Human rights Commission is represented in the worlds five regions and acts to promote social work action against human rights violations and to support social workers as human rights defenders.
Learn more about the IFSW Human rights Commission here 
To get involved with the Global Agenda for Social Work and Social Development, click on this link
Ph.D. Ms. Colleen Lundy
IFSW Global Commissioner for Human Rights
Dr. Rory G Truell
Secretary-General. The International Federation of Social Workers
Ph.D. Ms. Silvana Martinez
IFSW President