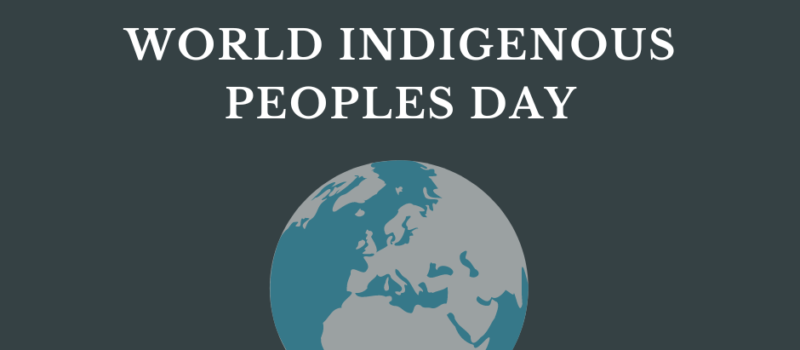 WORLD INDIGENOUS PEOPLES DAY: 9 AUGUST 2023
"E rere kau mai te awa nui mai te Kāhui Maunga ki Tangaroa,
Ko au te awa, Ko te awa ko au.
The river flows from the mountain to the sea,
I am the river, the river is me."
This saying originates from a specific tribe in Aotearoa New Zealand, who are the caretakers of a particular river. However, its relevance extends globally. Indigenous Peoples around the globe maintain deep relationships with and caretaking responsibilities for the natural world. Social workers must recognize and respect these on-going connections.
Indigenous communities worldwide hold the belief that there exists a profound connection between us and every aspect of the natural world. Mother Earth is recognised across different communities with names such as, Pachamama in Latin America and the Caribbean, Papatuanuku in Aotearoa and Iädname among the Sámi.  In certain regions, such as the Pacific, the Sky Father complements and balances the role of Mother Earth. The recent climatic events serve as a reminder of what Indigenous communities have long emphasized: the urgent need to protect the natural world.
During a panel presentation at the United Nations Permanent Forum on Indigenous Issues held in New York City in April 2023, the IFSW Indigenous Commission emphasised the link between human and planetary health, stating that, "The Earth is our relative and we have a responsibility to care for and protect her as she cares for and protects us. We are not only caretakers, but we are of the land. Restoration of wellbeing and balance cannot happen for humans or the natural world without the other."
Ignoring the need to protect the natural world has had dire consequences for human life.  Despite the fact that the natural world, sustains all human life, we have exerted control over the very elements that nourish our health and wellbeing. This leads us to question why we adopt such a course of action.
On this occasion of World Indigenous Peoples Day, IFSW calls upon all individuals to reflect upon the delicate bond between Te Taiao (the Environment) and humanity. It is our responsibility to protect and support this connection and relationship with respect and care, allowing room for our shared oral histories and Indigenous customs to be passed down to our future leaders. This is imperative for the wellbeing of the environment and future generations.