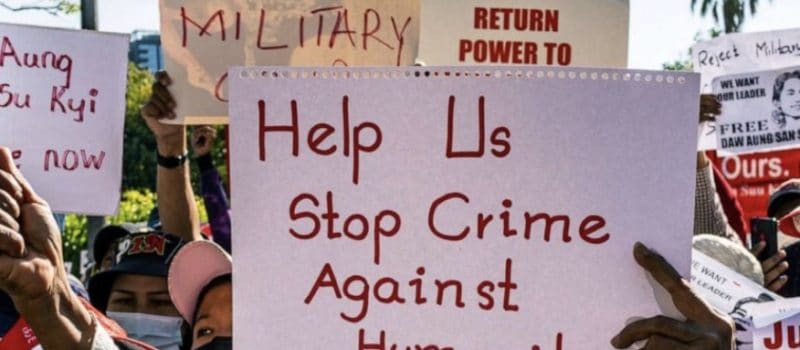 On 1 February 2021, the Myanmar military seized power declaring a state of emergency for one year and arrested Aung San Suu Kyi and dozens of National League for Democracy (NLD) senior officials as well as artists and journalists.
The coup followed a landslide election win in November 2020 by Aung San Suu Kyi's National League for Democracy (NLD). The military claimed electoral fraud after the results of the November general election. The world has since witnessed millions of Myanmar people demonstrating on the streets of Yangon, Mandalay, Naypyitaw and across the country, demanding the power to be handed back to the democratically elected government.
The military has unleashed a brutal crackdown killing more than 70, the majority of whom are youth. Many more are injured and more than 2,000 people have been unlawfully detained. Brutal arrests, torture, night raids, and seizing of public hospitals are occurring widely.
The International Federation of Social Workers (IFSW) Asia Pacific Region strongly condemns the Myanmar Military coup as it goes against social work's core values of Human Rights and Social Justice. These values underpin social workers who advocate full participation at all levels of society to build sustainable and safe communities. Sustainable and peaceful societies can only be achieved when some key principles including 'Promoting the Right to Participation', 'Promoting the Right to Self-Determination' and 'Freedom of Expression' are realised.
IFSW Asia-Pacific stands with the brave people of Myanmar and our Myanmar social work colleagues in the struggle for democracy and we remain committed to supporting the Myanmar people in this struggle. Furthermore, we call on all nations to urgently and actively support the transition back to democracy in Myanmar. An injury to democracy in one country is an injury to democracy for all.
Rose Henderson, President IFSW (Asia Pacific) & Sriganesh M V, Vice President IFSW (Asia Pacific)  on behalf of the IFSW Asia Pacific Region.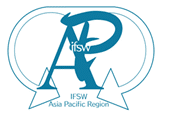 Update:
Social workers from the National Social Workers in Myanmar who contributed to this statement have today provided an update. They report:
"Yesterday was the bloodiest crackdown on peaceful protests and we have lost over 100 people in one day in Yangon and other parts of Myanmar. In some areas of Yangon fatalities can't be confirmed until now. Locations of medical teams have also ceased with the violent crackdown. Four townships in Yangon are now under Martial law. For those who have lost their lives during the revolution we are needing to provide a lot of support to their family. Some were the bread winner for their family and some have children. The majority are low income status. Support for their children's education & livelihood for the family is very important. Additionally, of course emotional support is needed for all. For those who have not lost their lives but have been seriously injured and become disabled, additional support and care is needed."