(BASW)
Belarus, Europe
Alena Stanislauchyk
Knorina str. 3, Minsk, 220049, Belarus.
P.O.Box 70, Minsk, 220049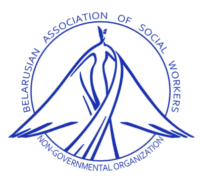 director@basw-ngo.by
http://basw-ngo.by/
+375172350448
https://www.facebook.com/belsocialworker
Name of the President: Mr. Konstantin Zbarouski
Number of members: Full member 64; Associated member 154
Year when the Association was established: 1996
Year when the Association joined IFSW: 2015
Mission: to consolidate efforts aimed at achieving physical, mental and social well-being of vulnerable groups; developing professional social work and rehabilitation.
Tasks:
Professional development, informational, methodological and other support for social work professionals.
Implementation of the best practices in the field of social work and rehabilitation.
Providing social assistance to socially vulnerable groups
Social work research
Goal Main programs:
"Innovative technologies of social work". – Implementation in Belarus new social support and rehabilitation technologies for vulnerable groups.
"Social Worker" – Information and methodological support for specialists in social sphere (newsletters, conferences, seminars, trainings)
Bureau of Social Information –  online service for primary legal assistance to consumers of social services, as well as information support for social work professionals. http://ru.belbsi.by/
Is it social Work a University degree?
How many years do you have to study?
Do you have to register to practice social work?