(BONASW)
Botswana, Africa
Felistus Motimedi
Plot 797, Ext 2, Gaborone, Main Mall, Independence Avenue Road, Gaborone, Botswana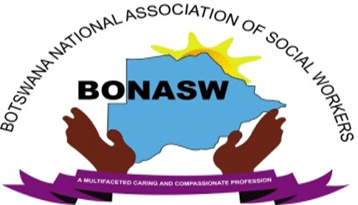 bbonasw@gmail.com
http://bonasw.homestead.com/index.html
+267 73258150
Botswana National Association of Social Workers (BONASW) || https://www.facebook.com/groups/358187037621658 - Private group
Name of the President: Mr Keitumetse Baboile
Number of members: 200
Year when the Association was established: 2001
Year when the Association joined IFSW: 2011
Statutes Botswana Association of Social Workers
Code_Ethics Botswana Association of Social Workers
BONASW is an association for Social Workers in Botswana. It brings together Social Workers practicing in different sectors including academia, local authority (majority), civil society, hospital settings, few from security (the army, prisons and police services) unemployed social workers and students. The main aim is to promote the visibility of the profession as well as ensure the voice of social work is found in key policy and developmental issues in Botswana.
The annual activities include an AGM, leadership forum and commemoration of the World Social Work Day. Members are supported to secure jobs, apply for further studies, case management. Further benefits include opportunities for joint research, networking, collective advocacy and the advancement of the profession in Botswana. Even though there are not as many members as there are … subscribing members who pay around $5/month ($60/annum).
Is Social Work a University degree?
How many years do you have to study?
Do you have to register to practice social work?