(AGTS)
Guinea, Africa
Mr. Mohamed Suzane Camara
Hamdallaye Pharmacie, Prince Road, Conakry, Republic of Guinea.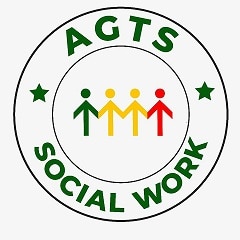 agtssocialworkers@gmail.com
-
+224 621 45 45 40
@agtssocialwork
Name of the President: Mr. Mohamed Suzane Camara
Number of members: 201
Year when the Association was established: May 2016
Year when the Association joined IFSW: 2017
Association guinéenne des Travailleurs Sociaux est une organisation non gouvernementale qui évolue dans l'amélioration du bien être social.
Faire mieux comprendre l'importance du rôle de la profession de travailleur social en Guinée.
Mieux faire connaître et comprendre le métier de travailleur social Guinée.
S'assurer que les assistants sociaux ont des descriptions de poste et informer la communauté et les autorités compétentes de ce qu'elles proposent
Is it social Work a University degree?
How many years do you have to study?
Do you have to register to practice social work?