(ADASU)
Uruguay, Latin America & Caribbean
Defensa 1662 esq. E. V. Haedo, Montevideo, Uruguay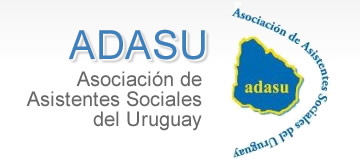 adasu@adinet.com.uy
http://www.adasu.org/
2408 5182 / 092 327 524
@Adasuy
@AdasuUruguay
Name of the President: Lic.T.S. Rosario Vilas
Number of members: 1244
Year when the Association was established: 1981
Year when the Association joined IFSW:
La Asociación de Asistentes Sociales del Uruguay (ADASU) es una organización gremial que nuclea a los profesionales de Servicio Social y Trabajo Social del Uruguay;
La Asociación tiene los siguientes fines (Art. 2° – Estatuto):
·  Promover el desarrollo del Servicio Social y difundir el conocimiento de su naturaleza y acción a todos los niveles en el ámbito nacional.
·  Impulsar el perfeccionamiento de la formación de los Asistentes y Trabajadores Sociales profesionales.
·  Fomentar el intercambio de experiencias y la coordinación de la actividad profesional en los diferentes campos de acción.
·  Representar a los Asistentes y Trabajadores Sociales ante organismos nacionales e internacionales.
·  Promover la apertura de nuevos campos de trabajo y el reconocimiento y jerarquización de la profesión.
Is it social Work a University degree?
How many years do you have to study?
Do you have to register to practice social work?