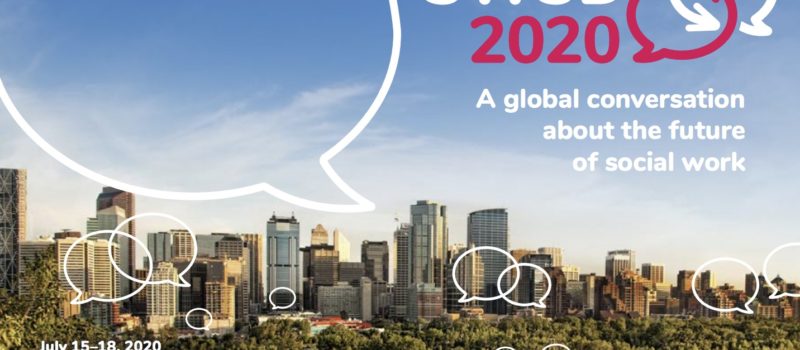 The planning committee for the world social work conference that will be held in Calgary, Canada: 'The Global Social Work Agenda: The Next Ten Years' will be joined by service-user and indigenous representatives.
PowerUs, an international network of teachers and researchers from schools of social work and representatives from different service user organizations and leaders from the Blackfoot Nation will join the conference planning Steering Group and become partners to the conference.
Silvana Martinez, The IFSW President said, 'Now we are now walking our talk. Discussions on the future of social work have already started in many parts of the world, and now as we prepare for the 2020 conference we will have people who use social services together with social workers and indigenous leaders making sure that all perspectives will result in real partnerships and understanding.
'The Global Social Work Agenda: The Next Ten Years' will be a participatory conference comprising social workers, educators, people who use social services, representatives of indigenous nations, marginalised communities, politicians and world leaders who want to contribute to identifying the priorities of the social work profession and the best possible social solutions.  The three-day conference will run as a participatory conversation that will conclude with a set of interrelated themes and strategies for moving the Agenda forward. The conference programme will use dialogue spaces punctuated with motivational addresses, the latest research, and perspectives from frontline practitioners, educators and community leaders sharing their real solutions to increasingly complex challenges. All participants will be able to contribute to conference decisions and play their part in setting the 'The Global Social Work Agenda: The Next Ten Years'.
Consultation processes have already commenced: Make your contributions here. The Calgary conference will set the final themes concluding the consultation process for the Global Agenda for Social Work: 2020 to 2030. The International Association of Schools of Social Work and the International Council on Social Welfare will be holding a complimentary conference earlier in 2020.