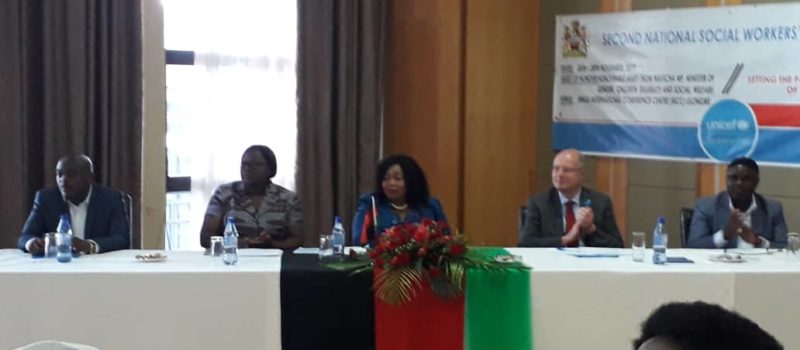 IFSW Vicepresident, Mr, Noel Muridzo, has participated at the Second National Social Work Conference in Malawi. The Conference was held from 26th to 28th November 2019, at Bingu International Conference Centre in Lilongwe, Malawi under the  theme "Setting the pace for the professionalization of Social Work in Malawi." The theme corresponds to the priorities of the country which is to set up and build the systems for professionalizing social work. Click here to see the program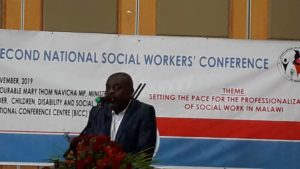 IFSW Vicepresident has share during his participation the efforts of the region and globally in the professionalization and advancement of social work.
This year's conference approach was to build on the continued efforts and the main objectives are to:
Share progress on the achievements and challenges on the implementation of the five-year action plan (2019-2023)
Mobilise stakeholders for social work change
Learn experiences from the region and international on the journey towards professionalization
Validate the Social Workers' Bill
Formally launch the Association of Social Workers in Mala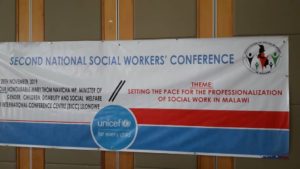 Government, and civic organizations are well representated. The Minister of Gender Children Disability and Social Welfare officially launched the Association and opend the conference.
Tommorow members will interrogate the proposed Act to regulate social work practice.