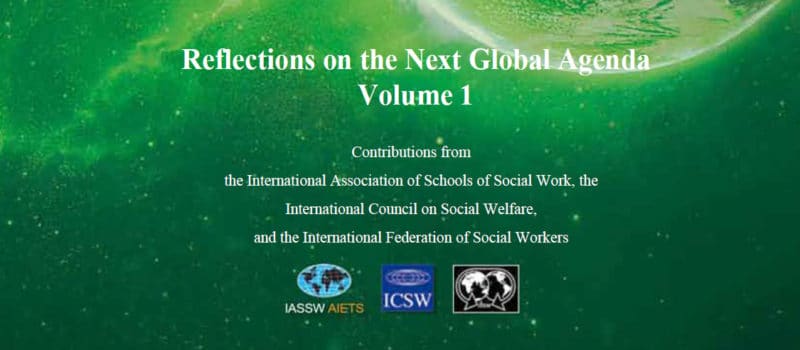 A series of visions for the Global Agenda 2020 -2030 has been published by IASSW, ICSW and IFSW and is available for free download.
This is a very small book with a very big vision. The aim is to stimulate a worldwide conversation aiming to shape The Global Agenda for Social Work and Social Development for the next decade.
Please react, talk and reflect with others about it and share your vision through the IFSW consultation webpage. Let's get the conversation going!
To download your free copy of the Reflections on the Next Global Agenda, please visit our webshop.