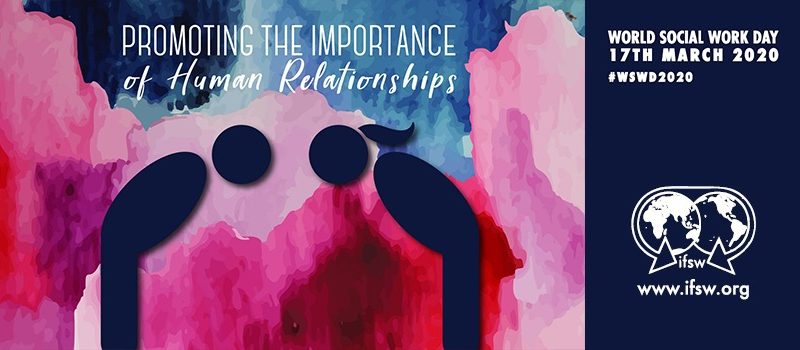 IFSW has altered the World Social Work Day poster. The earlier version was created last year and depicts a handshake. In the current situation with the Covid 19 Virus, we have adapted the poster to show the Importance of Human Relationships with non-touch symbolism. This reflects the quickly adapted social work changes in practice in many countries.
As we are only one day from World Social Work Day, there is no need to translate this modified poster but you are free to so.
Social work is adaptable to meet the conditions.
Click here to see how the social work profession is responding to Covid 19.
Download here the  WSWD poster More language options will be posted here
Happy Social Work Day!