(DBSH e.V.)
Germany, Europe
Michaelkirchstraße 17, 10179, Berlin, Germany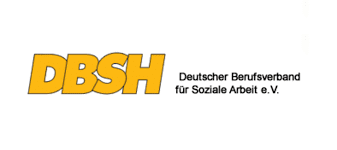 info@dbsh.de
http://www.dbsh.de
0049 030 288 756 312
https://www.facebook.com/groups/105084706209618/
Name of the President: Mr. Harald Willkomm
Number of members: 4950
Year when the Association was established: 1956
Year when the Association joined IFSW: 1994
The German Professional Association for Social Work e.V. (DBSH) is the largest German professional and trade association for social work and thus the professional representation of social workers and social workers. Seat of the professional association is Berlin.
The DBSH represents the societal, professional, labor and collective bargaining interests of its members. Nearly 6,000 colleagues have joined forces to set standards in social work.
The DBSH works profession-politically, subject-specific and socially-related. Represents the labor, collective bargaining and salary interests of its members. It is not ideologically bound and non-partisan.
The DBSH is particularly committed to the following goals:
Improving the conditions of social work, professional profiling and achievement-oriented recognition of social professions
Cooperation of all specialists working in social fields
Adherence to professional ethics and quality standards of social work
Is Social Work a University degree? BA and MA (applied siences)
How many years do you have to study?  BA: 3,5 year; MA: 2-3 year
Do you have to register to practice social work? To get "staatliche Anerkennung" – Licence for social work practice. state recognition for BA Social work