(BPSW)
Netherlands, Europe
Leidseweg 80, 3531 BE Utrecht, Netherlands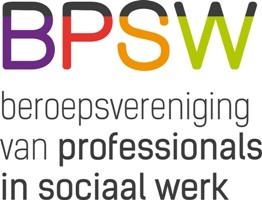 info@bpsw.nl
https://www.bpsw.nl/
0031-30 294 86 03
_@BPSW_NL
Name of the President: Mr. Jan Willem Bruins
Number of members: 4100
Year when the Association was established: 2015
Year when the Association joined IFSW: 2017
Code of Ethics Dutch Association of Social Workers
BPSW is the professional association of social workers, youth and family professionals. We promote the quality of the work in various fields, such as social work, youth assistance, probation, neighbourhood teams, mental healthcare, health care, social psychiatric support and care for the disabled.
The objects of the BPSW are: To unite professionals engaged in social work; To sustain occupations of professionals engaged in social work; To provide guarantees to professionals engaging in occupations involving social work; To look after the interests of its members; To conduct legal transactions that may be directly or indirectly related to the foregoing or may be beneficial thereunto. To develop and uphold the code of ethics and professional conduct respective to the profession of the members. To develop and train professional skills, standards and a professional attitude of the members To advocate and sustain the values of the profession of social work as defined by the IFSW
Is Social Work a University degree? Yes
How many years do you have to study? 4
Do you have to register to practice social work?