(ССОПиР)
Russian Federation, Europe
Mrs. Antonnina Dashkina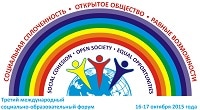 rusunisw@mail.ru
http://www.ссопир.рф/
+7 (495) 649 9792
https://www.facebook.com/ssopir/
Name of the President: Mrs. Antonina Dashkina
Number of members:
Year when the Association was established: 1989
Year when the Association joined IFSW:
Code of Ethics The Russian Union of Social Pedagogues and Social Workers
Constitution The Russian Union of Social Pedagogues and Social Workers
The Russian Union of Social Pedagogues and Social Workers is a public organization that unites on a voluntary basis social workers, social educators, social services specialists, organizations, institutions, public associations of the Russian Federation.
We are interested in social support, protection of the population. We strive to upgrade the status of the social work profession. We work with you and for you.
Is it social Work a University degree?
How many years do you have to study?
Do you have to register to practice social work?