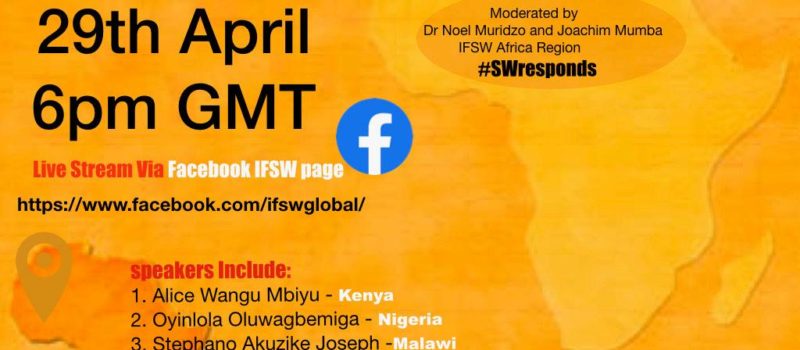 The first case of COVID-19 was reported on valentines day in Egypt and has continued to spread widely Across Africa since then Social Workers have an essential frontline role in the fight against the spread of the virus.
This livestream is intended to bring together Social work practitioners across Africa in solidarity with colleagues around the world to share experiences. It's an opportunity to share what's working and not working on the ground.
This is the first in the series of #SWresponds an IFSW initiative to bring together Its members to reflect on their response to COVID-19 Pandemic and practice implications during the pandemic.
Please join the conversation on our Facebook page ….."