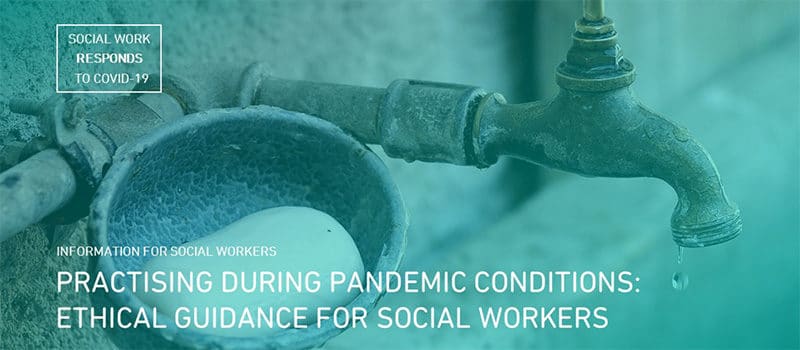 IFSW is pleased to announce the publication of new ethical guidance for social workers on practising in pandemic and crisis conditions. This has been complied by IFSW in partnership with members of the Social Work Ethics Research Partnership, coordinated by Sarah Banks, Durham University, UK.
Sarah Banks commented: "Social workers have been working tirelessly during the Covid-19 pandemic, not just to deliver much-needed social services, but also to do this as respectfully, compassionately and fairly as possible. Practising during pandemic and crisis conditions is extremely challenging – unsettling old priorities and requiring reassessment of what might be ethically right in new circumstances. At times when social workers are at their most stressed and isolated, and when fast responses are expected, the importance of slow, careful ethical deliberation is never greater. This guide draws on social workers' accounts of their real-life ethical challenges and responses to offer some pointers for social workers to consider. We hope that social workers will find time to read it, reflect on the issues raised, and contribute new ideas and recommendations as circumstances and practices evolve."
Download the guide here.