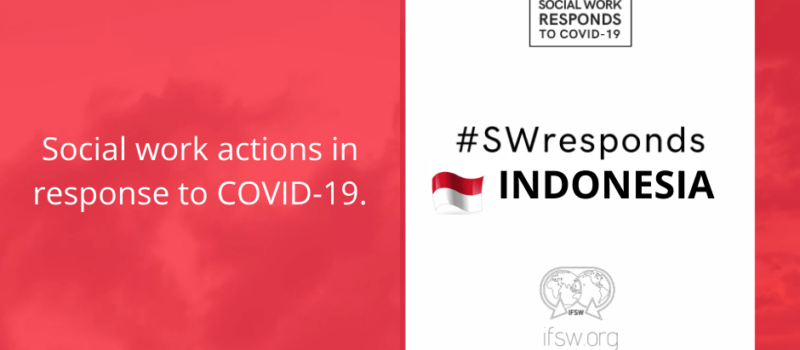 From the very outset, the celebration for the ratification of the Social Workers Act was cut short by the ravaging COVID-19. Social workers respond to the rapidly emerging emergency in many different ways.
Social workers in the Ministry of Social Welfare have been focusing on safeguarding people's very basic needs and survival particularly of those already in the welfare list. The Ministry added more categories of recipients and fast tracked as well as  extended the deadlines for the delivery.
It was quickly apparent that the emergency situation created disorientation among social workers on so many levels. Some of us quickly translated and disseminated a badly needed guidance for psychosocial interventions, including an Interim Briefing Note Addressing Mental Health and Psychosocial Aspects of COVID-19 Outbreak, a publication of the Inter Agency Steering Committee, that summarizes key mental health and psychosocial support (MHPSS) considerations in relation to the 2019 novel coronavirus (COVID-19) outbreak. Other colleagues are joining the health sector to formulate comprehensive and cross-sectoral mental health interventive response frameworks.
While awaiting the formal leadership and direction to kick in from the Social Work Consortium and the Association of Social Workers, a number of social work practitioners organised a weekly webinar called "Social Work in Action for COVID-19". Participated by some 130 persons in each session. The seminars tackle crucial topics and are gradually transitioning to more specific themes much needed in the response.
Senior government officials from the Ministry of Social Welfare, senior professors and practitioners as well as young social workers shared their perspectives in the Webinar, which has been participated by those from different parts of the country.
A newly emerging network of a handful of young certified social workers put together a position paper advocating to the Government to take more decisive policy measures to control the exponential infection while ensuring the basic welfare of the affected communities. This group also ventured into webinar sessions to tackle specific topics.
Social Welfare Polytechnic organised psychosocial support service through the social media for the frontline medical personnel, emergency response leaders and decision makers, as well as parents, guardians and caregivers of vulnerable persons. A recruitment for this scheme managed to record close to 500 social workers and volunteers, and a crash training programme is currently being organised to help prepare the human resources. At the same time, the Indonesian Association of Social Workers is putting together psychosocial hotline and online services for practicing social workers, paraprofessionals and volunteers. The two schemes appear to be converging possibly in the form of joint pre-deployment training.
More recently, the Social Workers' Association joined other members of civil society  Organisations stepping forward requesting more structured collaboration with the National Task Force and their provincial units.
I hope that you, colleagues in the federation, and all social workers colleagues everywhere, stay safe and keep up the high spirit to confront this formidable challenge.
In solidarity,
Puji Pujiono