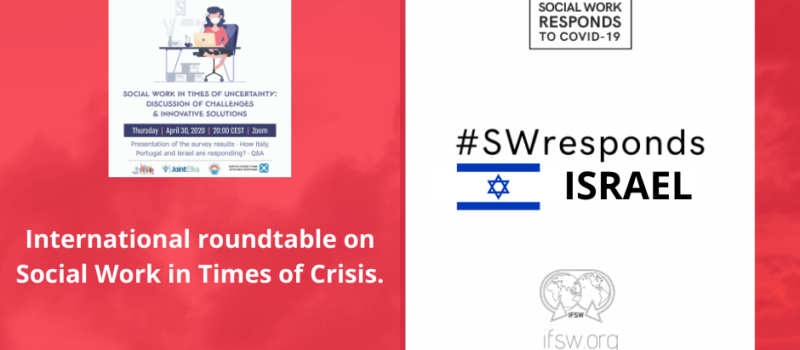 The Israel Union of Social Work holds a virtual roundtable this coming Thursday to present the results of the survey Social Work Interventions During the Coronavirus Pandemic. During the event, we will hear from some respondents and hold a discussion.
Israel Union of Social Wor invites you to join us on a virtual, international roundtable on Social Work in Times of Crisis. 
Link to webinar will be sent to registrants via email.
Looking forward to connecting and share!