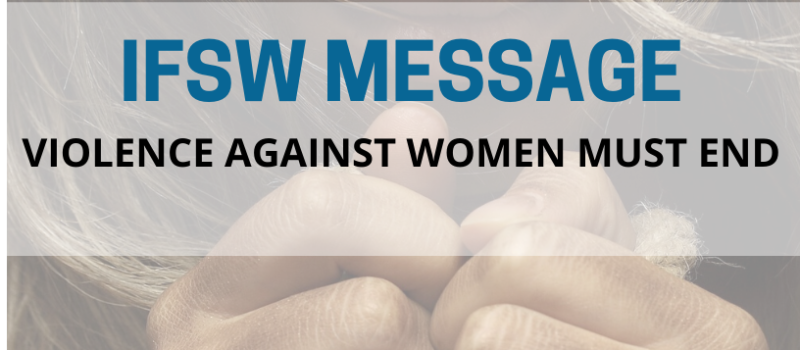 The current Covid-19 global pandemic, and lockdown with expectations that people work from or stay at home, has resulted in a worldwide surge in violence against women.  This situation prompted Antonio Guterres, Secretary-General of the United Nations to call for urgent action and ask all governments to consider the safety of women in their response.
Gender-based violence against women is recognized as a serious human rights abuse, yet the brutalization of women continues, and the violence escalates during stressful and difficult times. The degree of violence against women, including femicide, has been well documented and visibly connected to inequality and patriarchy. Clearly, violence against women is rooted in broad social, economic and political conditions and institutions and connected to women's inequality. Women's shelters and services have for too long been under-funded and insufficient and few options are available for women escaping violence.
The International Federation of Social Workers calls on all governments to immediately fund programs to support women fleeing violence and implement policies to protect women from abuse and femicide.
Violence against women must end. We must envision and work toward a different world.
Silvana Martínez
President IFSW
Colleen Lundy
Global Commissioner
IFSW Human Rights Commission