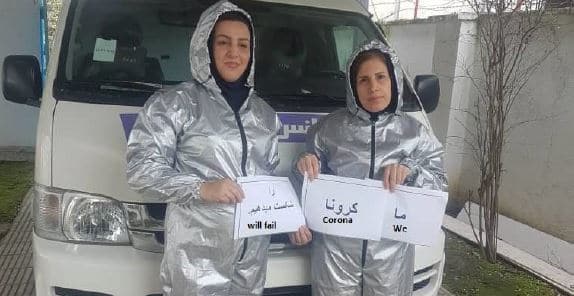 Iran is one of the most Covid 19 Virus affected countries in the world and is struggling with a lack of life-saving medical supplies. IFSW member the Iran Association of Social Workers has set up a national wide hotline and is utilizing a community development approach to support social distancing, but says essential medical and social hygiene products are desperately needed. They are calling on the support of IFSW to highlight at the section and trade restrictions on medical supplies are urgently needed in the fight to control the virus.
IFSW President Silvana Martinez, Secretary-General Rory Truell and Aisa-Pacific Regional President, Rose Henderson issued a joint response:  "The Iranian Association of Social Workers are doing an excellent job within the country, and the Federation supports their call of the immediate lifting of any barriers to medical supplies. This is a time for global solidarity and unity in stopping the virus in every country. We applaud all IFSW members who are working at multiple levels, setting up online and telephone services, empowering appropriate community action and responsibility as well as advocating of the needs of their communities. Global solidarity and unity at government levels should not be questioned at this time. People come first".
Read the report from the IASW highlighting their work against the Virus
Read the Letter from the IASW call for international support
The Italian Association of Social Workers has also called for European Countries to urgently trade medical supplies with Italy. Read there report here.