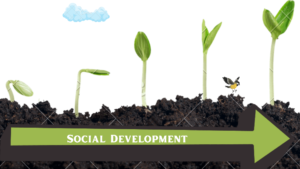 The IFSW a non-governmental organization in consultative status with the Economic and Social Council issued the following statement to the UN 60th Session of the Commission for Social Development.
The IFSW encompasses 146 social work associations, representing over 5 million social workers worldwide (IFSW, 2021, IFSW Statement on the Draft on the Right to Development).
The mission of IFSW is to advocate for social justice, human rights, and social development through plans, actions, programs, and the promotion of best practice models within a framework of international cooperation (IFSW, 2021, About IFSW). IFSW supports the theme of the 60th Session of the Commission for Social Development; Inclusive and resilient recovery from COVID-19 for sustainable livelihoods, well-being, and dignity for all: eradicating poverty and hunger in all its forms and dimensions to achieve the 2030 Agenda.
IFSW, along with its social work partners, developed the Global Agenda for Social Work and Social Development (2010-2020). The Global Agenda has been essential in proactively setting and fulfilling the Sustainable Development Goals, working towards more harmonized societies and strengthening the voice of the social work profession (IFSW, 2021, Invitation to Participate). The theme for the 2020-2030 Global Agenda is Ubuntu: I am Because We are – Strengthening Social Solidarity and Global Connectedness, a concept that resonates with the social work perspective of the interconnectedness of all peoples and their environments. It speaks to the need for global solidarity and also highlights indigenous knowledge and wisdom (IFSW, 2021, World Social Work Day).
Social workers played a central role in addressing the impact of COVID-19 through providing psychosocial support, building systems of informal education, advocating for social services to remain open during lockdown, and integrating transformative practice. These pandemic experiences will be utilized to activate community engagement that support the well-being of all, create joint efforts for policy involvement, and provide social services that become platforms for communities to thrive and avert catastrophe, rather than placing agencies to implement intervention (IFSW, 2020, The social work response to COVID-19).
Vaccine Equity
Vaccine equity has not been achieved globally. One in two people have been vaccinated within high-income countries, while only one in twenty-two people have been vaccinated within low-income countries (UNDP, 2021, Global Dashboard for Vaccine Equity). Lower-income countries are projected to have greater negative economic impacts due to vaccine inequity (UNDP, 2021, Global Dashboard for Vaccine Equity). Global equitable access to vaccinations is crucial to protecting at-risk populations and the mitigation of economic damage from the pandemic (WHO, 2021, Why We Need COVAX).
IFSW, as part of a larger coalition, called on the G-7 in May 2021 to acknowledge the role of frontline professionals who have been formulating evidence-based recommendations on the basis of best practice. The goal is to create a global solution for the pandemic and provide an equitable distribution process of vaccines by utilizing the coalition to engage societies (IFSW, 2021, Together We Can Overcome the COVID-19 Pandemic). Inclusive and resilient recovery from COVID-19 requires the development of health and social protection systems to address current inequalities to better equip countries to respond to the needs of people and potential future pandemics (IFSW, 2021, Co-building a New Eco-social World).
Eradicating Poverty and Social Protections
Aggravated by the COVID-19 global pandemic and climate crisis, the 1.3 billion people living with persistent and multidimensional poverty will increase by over 150 million people (World Bank, 2020, Poverty and Shared Prosperity Report). Coronavirus has only exacerbated poor housing, inaccessibility to clean water, and food insecurity, which has an extreme impact on sustainable environments and societal wellbeing. Facing economic turmoil, people are experiencing adverse effects on mental wellness with the uncertainty of stability, stemming from immobilizing debt. International financial institutions perpetuate global poverty; to improve livelihoods and achieve the Agenda 2030, their priorities must reduce the financial responsibilities of indebted countries (IFSW, 2014, Globalisation and the Environment).
The right to development for all is key to creating social protection systems for COVID-19 recovery and the elimination of poverty and hunger. IFSW agrees with the draft Convention on the Right to Human Development, as all people cannot strive for successful social, political, economic, and cultural livelihoods without the right to development. The Convention on the Right to Development serves as a connector between the 2030 Agenda and sustainable development objectives by engaging the public and holding international communities accountable (IFSW, 2021, IFSW Statement on the Draft Convention on the Right to Development).
IFSW states that transformative social protection systems are essential building blocks to eradicating poverty (IFSW, 2020, Transformative Social Protection Systems are an Essential Element to Eradicating Poverty). Social protection systems are vital for creating sustainability in vulnerable populations' everyday lives. The global crisis on poverty has disproportionately affected marginalized groups, primarily women, children, people with disabilities, and Indigenous Peoples. Social workers can transform the social protection systems to dismantle the structures of discrimination and acknowledge the wisdom of people living in poverty to rebuild them. IFSW recognizes that to enhance our systems, individuals and communities must unite for the creation of sustainable universal intervention; thus, creating communal resilience for an eco-social world and preparation for future pandemics, as well as providing guidance for achieving the 2030 Agenda, ending poverty for all (IFSW, 2021, Together We Can Overcome the COVID-19 Pandemic).
Sustainable Livelihood
Sustainable livelihoods place people and their priorities at the center of development to empower them to build opportunities. Increasing access to social, human, physical, financial, and natural assets prioritize the factors that affect livelihoods. International Trade Agreements negatively impact the livelihood of vulnerable people by promulgating exploitation and perpetuating the increasing division of wealth. Regaining access and control of their ancestral lands, Indigenous Peoples are working on restoring their natural habitats and on creating culturally relevant, healthy, and economic opportunities. Enabling small producers, independent family farmers, or grouped associations to secure economic self-sufficiency and ownership will allow for sustainability.
The IFSW supports the need for socially just and fair International Trade Agreements that promote human rights, fair pricing, and capacity building for developing countries (IFSW, 2019, Socially Just, Fair and Sustainable World Trade Agreements). Fair International Trade Agreements would encourage food sovereignty, which provides people with the ability to sustain themselves and societies by obtaining the right to produce food free from government control and limitations. Indigenous populations are utilizing food sovereignty to develop sustainable livelihoods. By engaging with these communities, the social work profession encourages marginalized societies participation to prevent future catastrophes and eradicate poverty for a resilient recovery.
Recommendations:
The COVID-19 pandemic requires engagement and development from all local, national, and global stakeholders to promote recovery. Reforming access to production, consumption, and conservation to achieve the Right to Development allows social workers to work towards the rehabilitation of economic and social development for thriving communities, societies, and the environment. The collaborative effort enables action towards the eradication of poverty and hunger, following the 2030 Agenda objectives. It is essential for all countries to mitigate the health and economic impact of COVID-19 for the recovery of their people. IFSW makes the following recommendations:
Collaborate with stakeholders, communities, social welfare and healthcare organizations, and vulnerable populations to promote inclusion and accountability for the creation of sustainable and effective social protections;
Waive the COVID-19 vaccine intellectual property right protections for low-income countries to expand affordable and equitable vaccine distribution;
Empower and promote marginalized people living in poverty to actively participate in the decision-making process to transform the systems and alleviate poverty through collective and sustainable action;
Prioritize the International Trade Agreements to enable local agricultural producers to secure social and economic infrastructure that strengthens personal and community resilience;
Urge all governments to advance food sovereignty for the resilient recovery of natural resources and sustainable livelihoods, well-being, and dignity for all;
Assemble leadership that generates change, advancing social workers and all bodies with experience necessary to further the Sustainable Development Goals for the eradication of poverty and hunger.
Reference
IASSW, ICSW, IFSW (2016)"Global Agenda for Social Work and Social
Development: Second Report. Promoting the Dignity and Worth of Peoples"
IFSW, 2021, Invitation to Participate
IFSW, 2021, World Social Work Day
IFSW, 2020, The social work response to COVID-19
IFSW, 2021, Together We Can Overcome the COVID-19 Pandemic
IFSW, 2021, Co-building a New Eco-social World
World Bank, 2020, Poverty and Shared Prosperity Report
IFSW, 2014, Globalisation and the Environment
IFSW, 2021, IFSW Statement on the Draft Convention on the Right to Development
IFSW, 2020, Transformative Social Protection Systems are an Essential Element to Eradicating Poverty
IFSW, 2021, Together We Can Overcome the COVID-19 Pandemic
IFSW, 2019, Socially Just, Fair and Sustainable World Trade Agreements
UNDP, 2021, Global Dashboard for Vaccine Equity