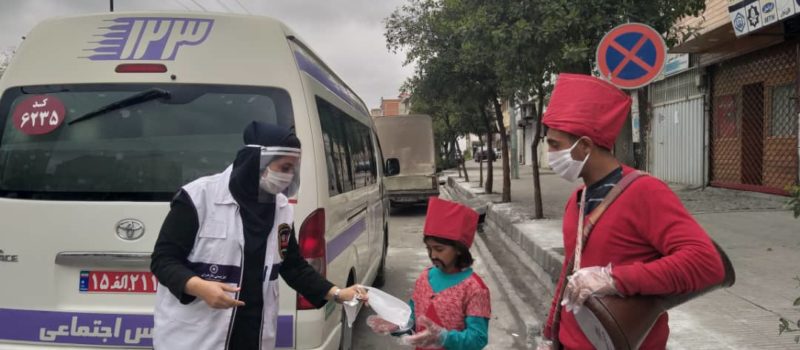 2nd Report from Iran Association of Social Workers for dealing with the situation caused by outbreak of COVID-19
When a crisis happens, different fields should be able to take their professional abilities to manage that. COVID-19 pandemic is one of such crisis that is speared almost everywhere. Iran is one of the countries that got affected very early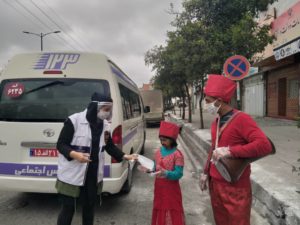 and in a very short period of time got all the country so while we are writing this report 146,000+ are recognized as affected ones that fortunately almost 80% of them got cured and after receiving health treatment got back home.
1-    According to social work target groups, it was expected that social workers have an active and effective contribution. Luckily in Iran, we have continues and wide spared presence of social workers in different centers.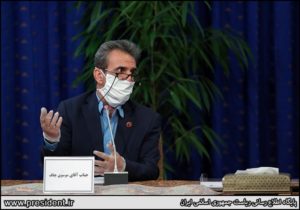 Apart from cooperating with "COVID-19 crisis management committees" in different providences, social workers in different ministries and organizations including governmental, nongovernmental and privet, from the beginning of the outbreak have been available. Although in the first 2 weeks, the major attention was toward health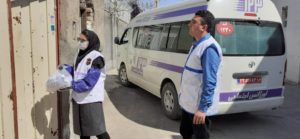 professionals including nurses and doctors but now after many demands and follow ups, there is more attention to social workers.
2-    Since social workers who are working directly in the crisis need consultation and professional supervision about social work and how to take advantage of social resources, Iran Association of Social Workers with cooperation with social work university lecturers and managers of different organizations, has lunch "Social Workers supervision Project". In the first phase 60 university professors and managers of social organizations are helping social workers during their work. Each supervisor introduced his/her specialized field, available time and mobile number and these info were published widely all over the country via media.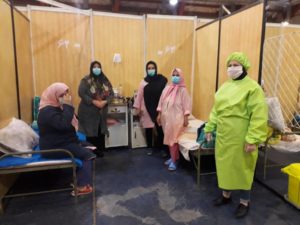 3-    Iran Association of Social Workers is providing emotional support to social workers who are directly dealing with the situation via appreciating them and listening to their challenges.
4-    A research is going on about social workers challenges in giving services to affected people from COVID-19.
5-    Iran Association of Social Workers president met with the president of Iran and presented a report about social workers activities during COVID-19 pandemic.
6-    As documentation of lesson learned and experiences of social workers is very important,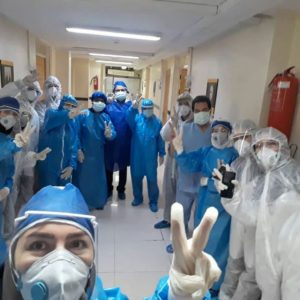 the association made a plan that these experiences be documented which can help local knowledge production and later can help education as well as making opportunities for new ideas and new methods.
7-    Iran Association of Social Workers is connecting with COVID-19 affected families via social emergency service and other programs.
8-    The Association is advocating vulnerable groups such as homeless people or drug abusers and street children etc and supporting them in order to have hygiene equipment and receiving social and health services.
9-    Supporting people from violence by social workers.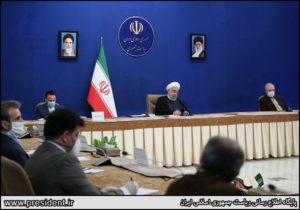 10-  Forming the manifesto of psychosocial supports in crisis situation with cooperation with the ministry of health and spared in all hospitals.
11- Working of social workers in temporary care centers for recently cured and discharged patients.
12-  Helping poor families and homeless people to access food supplies.
13-Using media in order to gain attention to social dimensions of corona virus and the importance to pay attention to them right now and for after the crisis.
14- Continues of the campaign of #I_have_good_news and making daily good news in the radio from the president of Iran Association of Social Workers.
15- Sharing our experiences with the Ethics commission.
16- Making booklets of "Playing with children during COVID-19 outbreak".
17-Translating and publishing WHO mental health and psychosocial considerations during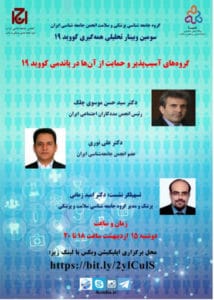 COVID-19 outbreak.
18-Distribution of 3000 masks donated by China Association of Social Work Education between Iranian social workers dealing with COVID-19.
19- Holding online webinars and lives addressing social issues during the pandemic.
Other news from Iran related to COVID-19: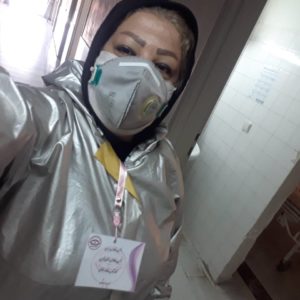 First report of IASW for dealing with COVID-19 pandemic:
https://www.ifsw.org/wp-content/uploads/2020/03/Report-Iran-Corona.pdf
A RESEARCH DURING COVID-19 PANDEMIC IN IRAN
https://www.ifsw.org/iran-a-research-during-covid-19-pandemic-in-iran/
IRAN. SOCIAL WORKERS CALL TO JOIN THE INTERNATIONAL CAMPAIGN OF #I_HAVE_GOOD_NEWS
https://www.ifsw.org/iran-social-workers-calls-to-join-the-international-campaign-of-i_have_good_news/
IRANIAN ASSOCIATION OF SOCIAL WORKERS CALLS FOR LIFTING THE TRADE SANCTIONS ON MEDICAL SUPPLIES
https://www.ifsw.org/iranian-association-of-social-workers-calls-for-lifting-the-trade-sanctions-of-medical-supplies/