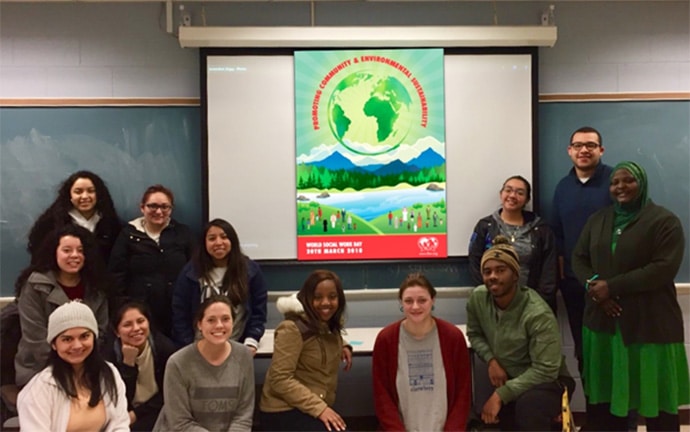 Social Work students at UNCG/NC A&TSU Joint Bachelor's Field Program learning about climate justice and promoting World Social Work Day 2018
 The IFSW Climate Justice Program is, first and foremost, about educating ourselves and being mindful that we have an impact that contributes to the climate injustices faced by the planet and the people we seek to serve and work alongside as a profession. Together, we are learning about ways we can reduce aspects of our consumption patterns to decrease the harm and injustices from occurring in the first place.
The Global Agenda for Social Work and Social Development mandates that we promote sustainable communities and environments.  Around the world social workers are coming alongside communities that are unfairly impacted by climate injustices to create solutions that are prioritized by the local communities. For example, see the IFSW edited workbook series, "Social Work Promoting Community and Environmental Sustainability".
Tips for Shrinking Your Ecological Footprint
An "ecological footprint" is an estimate of the burden we place on our world as we consume energy, food, land, and water. It is especially pertinent to consider when we travel. By using a tool to estimate our footprint, we can see a glimpse of the impact we contribute to which creates climate injustice.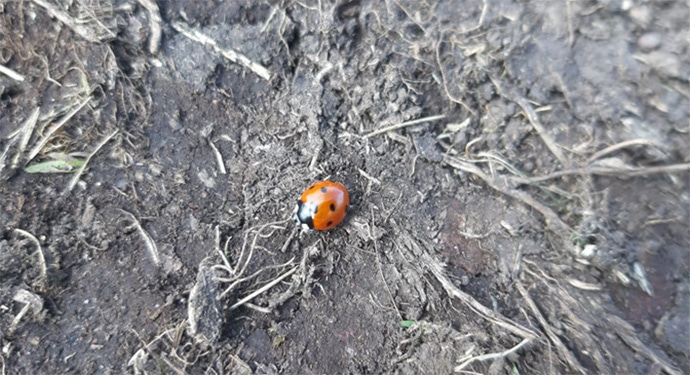 Travel
We know that very meaningful relationships are built and fruitful collaborations occur when we meet together. So, while we don't want to entirely give up meeting together, we can be more mindful of IF we must travel, then consider HOW we travel.
First, consider IF you really need to go in person or if there are virtual options for collaboration. Next, consider HOW you should travel. Learn about the methods of travel that would have the least impact. Another way to lessen your impact is to be mindful of your transportation. If weather allows, walk to places that are nearby and easily accessible. Use a bicycle.  If walking or bicycles are not options, utilize buses, trains, or ride share companies. For example, when being transported from airport to conference venues, to restaurants, or even when sightseeing, consider carpooling.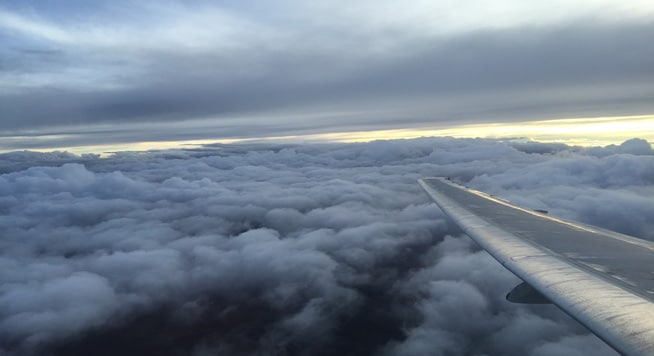 Lodging
For your next conference or event, consider staying at places that focus on climate justice. You can also implement practices such as saving water by reusing linens or towels, recycling, not using air conditioning, or keeping at an appropriate level, not leaving heat, air conditioner or lights on when you leave your room. Also, consider shared lodging as this allows multiple people to use the same energy for lighting or cooling/heating a room.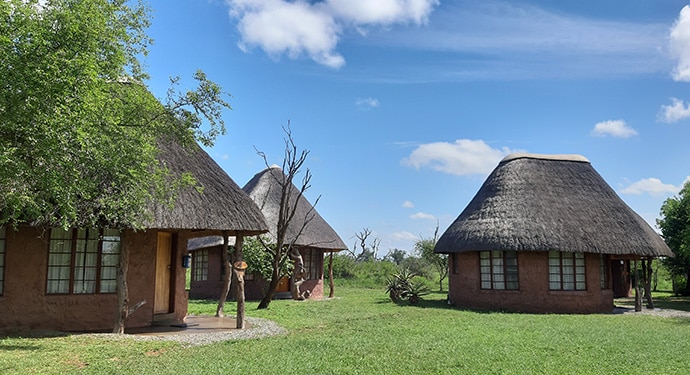 Example of sustainable, eco-friendly lodging in Swaziland
Dining
If staying in the area, think about enjoying local, organic, and Farm-to-Table restaurants. Dining at local establishments benefits the local economy and helps reduce the distance food travels before coming to your table. Also, consider using only compostable or recyclable  materials for carry out food. And, when possible, bring your own re-usable utensils, carry out boxes to reduce using disposable ones offered by restaurants. Refuse to use a straw. Consider only dining at places that make climate justice practices a priority in their company's mission.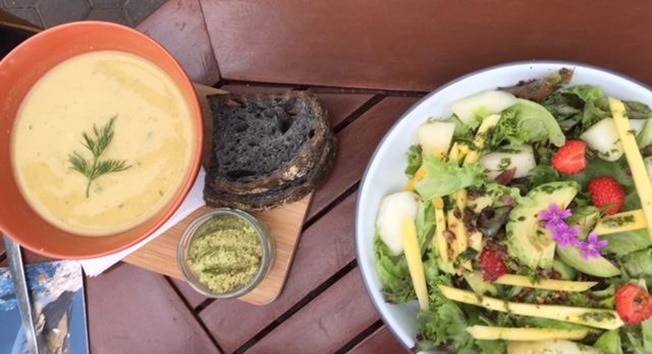 Example of local, organic, plant-based meal from Botanical Gardens near conference venue in Iceland.
Presentations
When traveling to events to share presentations and collaborate, consider:
Printing~ if you must print something, consider 100% post-consumer waste paper, or seed paper that could be planted to grow flowers when the information is no longer needed.
Handouts ~ Rather than printing copies, post the handouts in a sharable cloud folder and offer the link to participants.
Business cards~ rather than printing them to pass out, write your contact info on your conference name badge and have them snap a photo of it or make a "digital business card" (take a photo of your contact info and share it with someone as an email or share as photo phone to phone when you meet).
Posters~ Rather than printing big, bulky, posters that are usually only used once, instead consider electronic poster formats (if your conference event does not have this, speak to organizers to advocate for this option). Or, consider "Reusable Posters". This just means, printing enlarged photos which can be hung in the poster area. You just make a "story board" outline of what you want to say, then find photos to help convey each message. Then, after the poster session you can frame photos, or use again somehow, or recycle them more easily than a poster (especially those that are coated in plastic laminate). And, this style of a "reusable poster" with eye-catching photos usually attracts the attention of those passing by more than a bunch of little words squeezed together.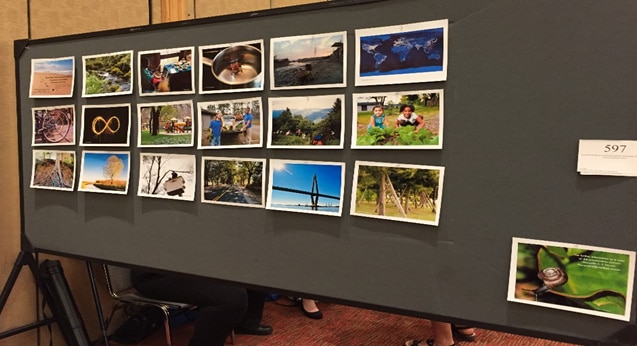 Example of "Reusable Poster" ~  Many people stopped to chat, not because of the title or content of the presentation, but because of the photo style. Then, as people discuss the "Reusable Poster" style we can educate others on the Climate Justice message. Also note,  the green photo with the snail that is off by itself is the "business card", they take a photo of the photo with the presenter's contact info on it instead of passing out cards.
Resources and Tools:
Related Content on IFSW website see: