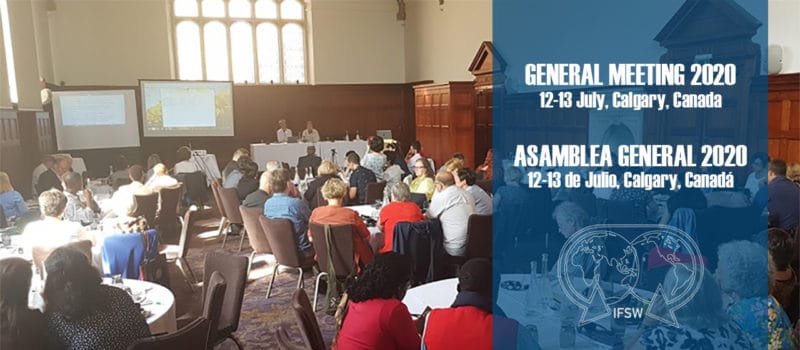 The IFSW 2020 General Meeting will be held in Calgary, Canada on the 12th–13th July. Details will be published on this page as documents become available.
The General Meeting is the supreme and governing body of the Federation and during those two days, member organisations will discuss and approve the policies of the Federation, elect the Executive Committee Members, and approve amendments or additions to the Constitution
The IFSW Secretariat hopes that all members organizations will actively participate face-to-face or via proxy.
The General Meeting will be followed by the SWSD 2020 Social Work, and Social Development Conference, July 15th to 18th, 2020. Please, take advantage of early bird registration until April 31st www.swsd2020.org
---